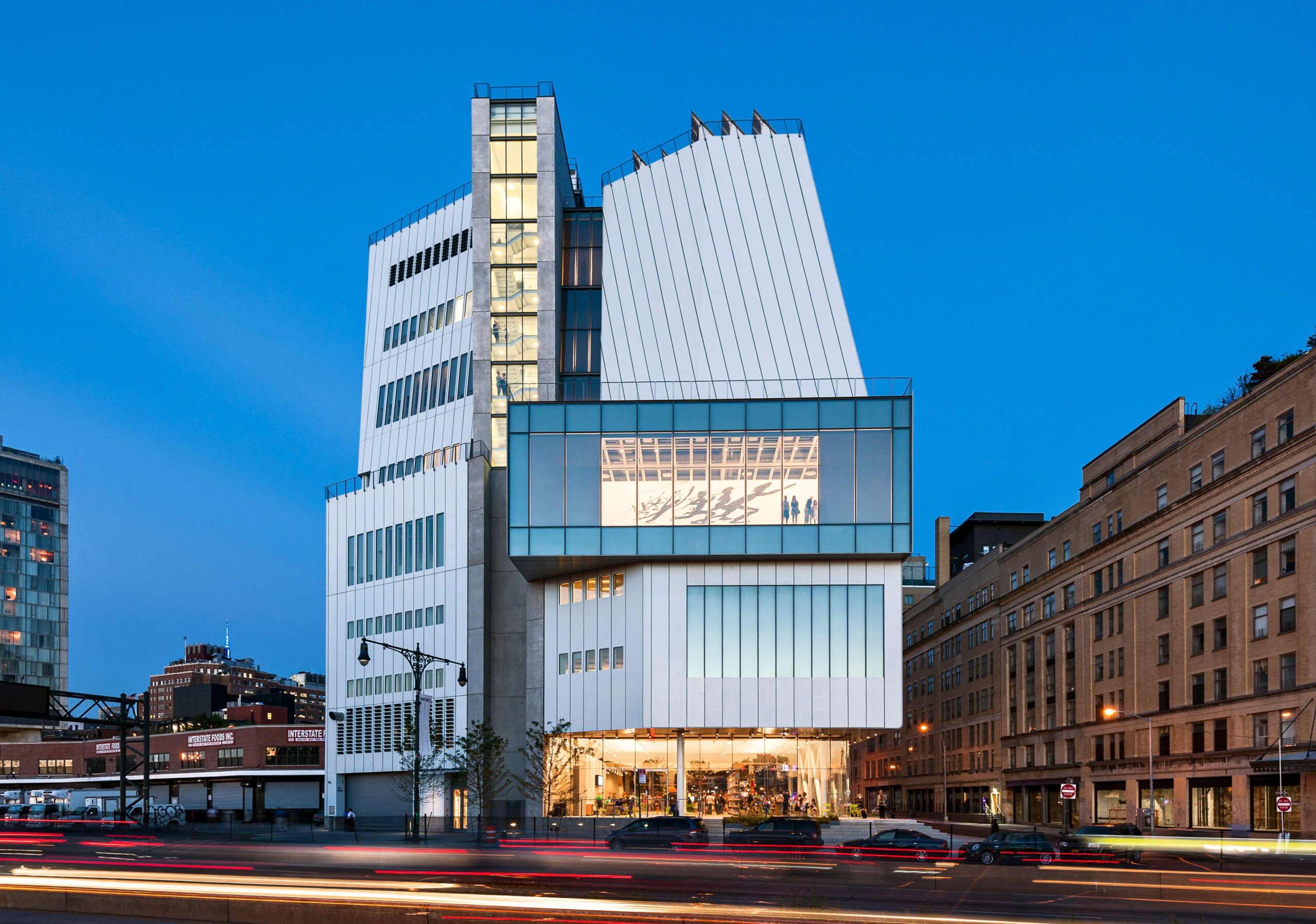 Highlights of the Whitney Museum of American Art
---
The Whitney Museum of American Art, or the Whitney, has beautiful views, a friendly environment, delicious food, and art galleries showing the work of some of the nation's most creative painters. You don't have to be a museum-goer to enjoy it; it's open to everyone. If you want to learn more about American art, the Whitney Museum of American Art is a great place to start.
Cradle of American Art
At the onset of your visit to Whitney, expect an array of 20th to 21st-century artworks. In 1930, philanthropist cum artist Gertrude Vanderbilt Whitney founded the museum. It "collects, exhibits, preserves, researches, and interprets" art pieces crafted in the United States in line with American Art [Source: Whitney Mission and Values].
Initially, the Whitney housed Gertrude's collection of over six hundred pieces. Most were created by then-budding artists such as Peggy Bacon, Charles Demuth, Yasuo Kuniyoshi, Reginald Marsh, George Bellows, and Stuart Davis. The Whitney collection spawned over the years and is now more than 25,000 that more than 3,600 artists crafted in all mediums. It is comprised of diversified aesthetics such as Minimalism, Pop-art, Social Realism, Expressionism, Modernism, Post Minimalism, and Precisionism Art.
Among the exhibitions facilitated by the museum, The Biennial is the most famous. It is an exclusive show by invitation deemed as the longest-running exhibition series that started in 1932. Every two years, it features pieces in various art forms that are not limited to mainstream works. It also caters to new media, photographs, films, and videos [Source: Whitney History].
The Dawn of an Architectural Paragon
A head-turner amid the bustling street, Whitney's building is an art on display. It covers 50,000 square feet of space for galleries and 13,000 square feet of outdoor space. It was designed by architect Renzo Piano, who rendered it in an asymmetrical form that takes note of the neighborhood's industrial characteristics. The building exudes every contemporary style accompanied by a picturesque overlooking view of the west part of the Hudson River, iconic in New York.
The Whitney houses permanent collections on its two floors, holds special exhibitions on its last floor, and has a 170-seat theatre, conservation lab, paper study center, and library reading room. You can also dine at the Whitney Café or chill at the Studio Bar [Source: Whitney About].
In 2016, the Museum won three recognitions, namely the American Institute of Architects' Architecture Honour Award and The Municipal Art Society of New York's Best New Urban Amenity, and the MASterworks award. The following year it earned the American Architecture Award from the European Centre for Architecture Art Design and Urban Studies and The Chicago Athenaeum: Museum of Architecture [ Source: MNLA].
Notable Collection and Musicality
A famous piece that you can see at the Whitney is the Music, Pink, and Blue No. 2, made by Georgia O'Keeffe in 1918. O'Keeffe is the mother of modern American Art. In this piece, she used abstraction to share her emotions toward nature and music [Source: NYC The Official Guide]. In terms of Photorealism, the museum has the '61 Pontiac of Robert Bechtel, which symbolizes the era's bountiful progress in the 60s. It features the artist and his family's portrait on a canvas where the creamy tones of the wagon draw attention.
On the side, Whitney also houses George Tooker's The Subway, which is an exemplary realist painting with a stint of magical elements. Tooker highlighted multiple perspectives with his infinite corridors comprised of people in passing. It is intended to depict post-war feelings such as "alienation and unease"[Source: Time Out].
Meanwhile, if you are not into visual art, you can immerse yourself in the museum's performing arts initiatives. There are times that Whitney showcases live acts such as jazz music, acoustic, social commentary, dances, and other related exhibitions. The Whitney had been delving into music and holding live performances within the galleries since the 1960s [Source: BHSUSA].
A Guide for Your Next Art Museum Visit
The Whitney Museum of American Art is open six days a week except for Tuesday. Every Saturday and Sunday, the museum welcomes visitors from 11 am to 6 pm and holds member viewings from 10:30 am to 11 am. It operates on Monday, Wednesday, and Thursday from 10: 30 am to 6 pm. On Friday, it extends until 10 pm when it offers its Pay-What-You Wish for tickets from 7 pm onwards. On normal days, adults' tickets cost $25, while seniors, students, and people with disabilities will have to pay $18 per ticket. Museum visitors aged 18 years and below have free admission.
Everyone is advised to reserve timed-entry tickets online in accordance with the museum's health safety protocol. Said protocol requires visitors to wear face masks regardless of whether they are vaccinated. Six feet apart, physical distancing is observed within the museum. There are also circulation routes that aid in the management of people. Hand sanitizers are prevalent in the museum.
Apart from the gallery, the museum's studio bar is open from 12 pm to 6 pm, while the Whitney Café is from 10:30 am to 6 pm. You can visit the museum at 99 Gansevoort Street, New York, near the Hudson River [Source: Whitney Visit].
Accessibility
For a more immersive experience, you can choose among the array of museum memberships. There are three levels, namely the individual, dual, and friend. The individual level is paid annually for $90. It includes unlimited free admission for one person and 50% off the tickets for your guests. If you choose the Dual-level, you must pay $140 per annum. You get perks for two persons from its namesake, such as free unlimited admission to the museum and top modern and contemporary art museums worldwide. Your guests also will receive a 50% discount on their tickets. Lastly, the Friend level is $300 and provides free entry for two guests, four-one-use guest passes, and free admission to top modern and contemporary art museums worldwide [Source: Whitney Membership].
All members will receive their own Whitney membership card and must bring it whenever they avail of perks. During scheduled visits, memberships cards can be scanned at the self-service entry points for ease of entry. However, if you bring guests, you need to reserve tickets online. To get any discounted ticket associated with your membership, you need to log in to your membership account and make the reservation. On the day of the visit, your guest should scan the ticket from a mobile device or a hard copy [Source: Whitney FAQ].
---