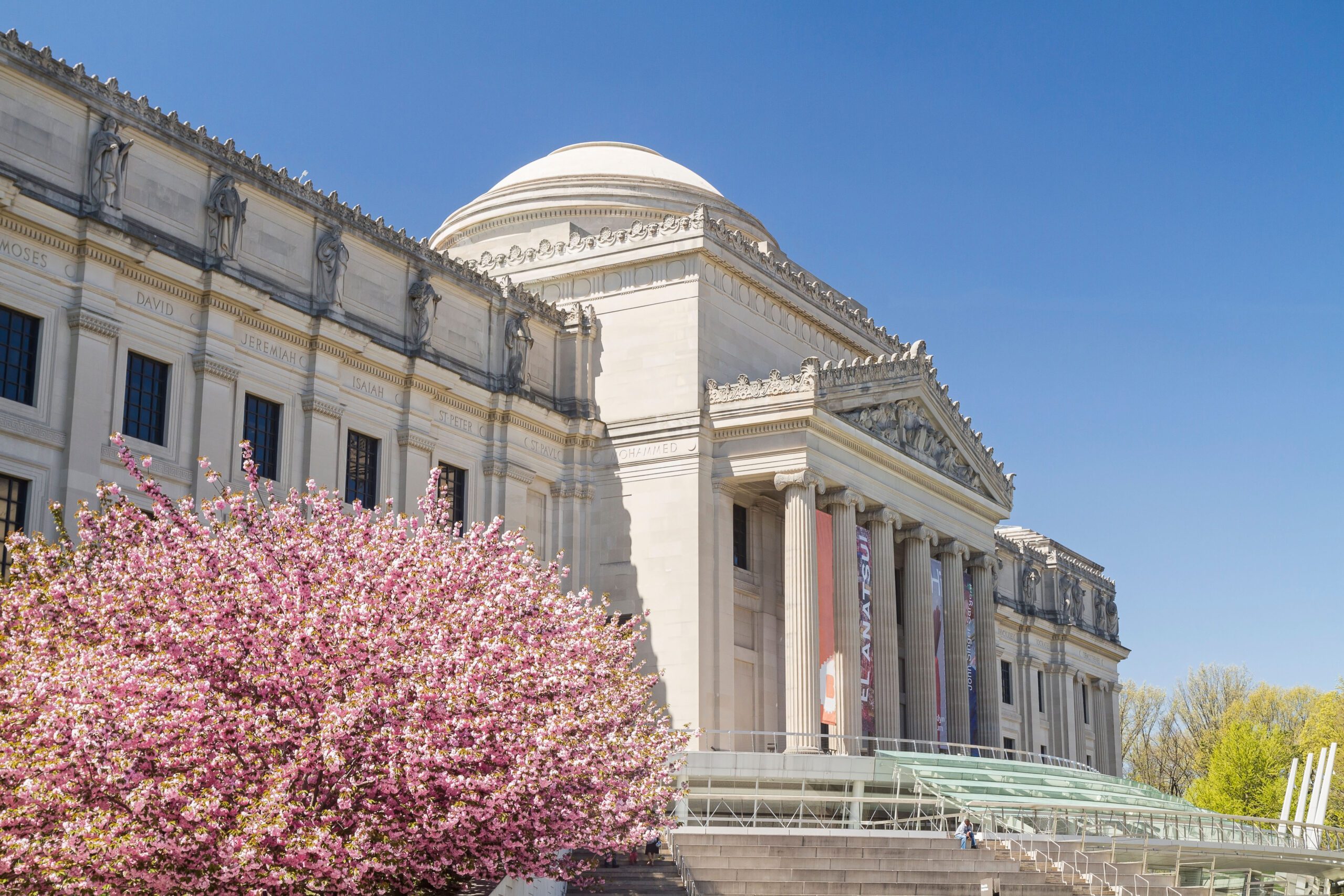 The Essential Guide to the Brooklyn Museum
---
Pay homage to the celebration of art and culture across the world, and make a trip to the Brooklyn Museum on your free day. Whether you are looking for a place to explore, learn, or relax, the museum can cater to your needs. Plan a hassle-free day with our brief overview of the museum and its offerings.
Institutions like the Brooklyn Museum are profound sources of knowledge and inspiration. However, its extensive range of collections sets it apart from others. It presents myriad sets of items that lasted for generations. It's a space brimmed with artistry across the years and a place where history and culture are presented in all forms.
Art and Cultural Heritage
Since the erection of the museum in 1823, it has been in constant pursuit of diversified collections that embody an array of themes. It is now the third biggest museum in New York and showcases about 500,000 items in its 560,000 square feet. It features not only artworks but also antiques around the world. The said collections comprise objects from Europe, Africa, Oceania, and Japan. The museum is best known for its more than 3,000 years old Egyptian antiques and art pieces from some of the leading figures in the art industry. Some artists who made the museum's remarkable pieces are the mother of American Modernism, Georgia O'Keeffe, Max Weber, Winslow Homer, Norman Rockwell, and Mark Rothko [source: Wikipedia].
Brooklyn Museum is a private non-profit institution under the management of New York City. Apart from galleries, it houses libraries and archives for research purposes. Special exhibitions and temporary installations are also held in the museum's theme areas. Loaned artworks from other institutions are also on display. It lasts for a total of twelve weeks. The exhibition commonly goes to another museum or location after its time ends at the Brooklyn Museum [Brooklyn Museum FAQ].
Art at Work
Beyond preserving and showcasing treasured collections, the Brooklyn Museum also featured art with a purpose. An example is Judy Chicago's "The Dinner Party" in the 1970s, an iconic piece crafted to support the Feminist art movement. It became the centerpiece of one of Brooklyn museum's thematic sections, namely the Elizabeth A. Sackler Center for Feminist Art. The Dinner Party was subdivided into 39 places intended to represent significant women in history, including Georgia O'Keeffe, Virginia Woolf, and Sojourner Truth [source: Time Out].
In line with the feministic theme, the "Standing Woman" by Gaston Lachaise, a French Sculptor, celebrated the female physique. He created the piece in 1912 and used his wife as his muse. He presented women as "bold and powerful" entities with delicate features made from bronze.
Another noteworthy piece is "Woman in Gray" or Femme en Girls, made by Pablo Picasso during World War II. It is created as an abstraction that depicts the violence and despair felt by the people of Paris when the Germans took over Paris. Picasso painted a woman with disproportioned and mismatched features using dark, gloomy, muted colors [source: The Culture Trip].
Egyptian Wave
A range of Egyptian artifacts is among the highlights of the Brooklyn Museum. Its prized possessions can be found at the "Mummy Chamber," which explores mummy creation. Four ancient mummies are on display alongside the equipment believed to aid them in the afterlife [Brooklyn Museum Collection].
There's a mummy casing from around 945-718 B.C.E. called "Cartonnage of Nespanetjerenpere" that's part of the exhibit. In Egypt's Third Intermediate Period, Nespanetjerenpere was a priest whose final resting place was the case containing the cartonnage. Cartonnage comprises soaked cloth or papyrus in plaster as well as water. Embellished paintings around the casing represent deities of each body part based on the "Egyptian Book of Dead [source: Time Out]. Said book is also in the museum and comprises twenty-five-foot-long papyrus containing about two hundred spells vital for entry and survival in the other world.
In an in-depth manner, the chamber presents three-dimensional x-rays or CT scans of mummies. It also has multimedia representations of funereal antiquities and examination of ancient remains. Stone inscriptions, protective amulets, figurines of magical servants, and reliefs deemed as food offerings for the dead are included in the collection [Brooklyn Museum Collection].
Accessibility to the Brooklyn Museum
You can avail of several membership packages to gain access to the museum and its events. Regardless of the scheme, you are entitled to a personalized membership card, one-year unlimited free admission, invitations to members-only previews and viewing hours, and two complimentary one-time-use parking passes that are valid except on First Saturdays. Additionally, you'll save money on museum eating, shopping, tours, events, and art class enrollment. Events such as film screenings, plays, and lectures will be available earlier than the general public.
Membership of the museum and their cost is as follows: Individual, $75; Dual, $125; Insider, $250; Trendsetter, $500; and Groundbreaker, $1000. The higher your membership status is, the more perks you'll enjoy. For example, Groundbreaker has access to private exhibitions and curator-led tours [source: Brooklyn Museum Membership]. You can apply for membership online at the Brooklyn Museum's website, or if you are in the US, you can call 718.501.6326 from Monday to Friday from 9 am to 5 pm.
On the side, apart from members, free admission and discounted ticket prices are offered to specific individuals. Visitors who are either members or staff of a university, reciprocal and a cultural intuition get free general admission. Employees of the Museums Council of the City of New York and AMM or ICOM members can offer discounted tickets for exhibitions. Corporate members' ticket perks will depend on their company's museum support [source: Brooklyn Museum Admission]. During the first Saturday of the month, except in January, July, September, and December, the museum provides free evening admission to the community from 5 pm to 11 pm. [source: Brooklyn Museum FAQ].
A Guide for Your Next Visit to the Brooklyn Museum
For non-members of the museum who wish to see it, it is advisable to purchase timed tickets. This ensures that you'll get a chance to get inside regarding the limited number of tickets intended for same-day purchase. The museum's operation is from Wednesday to Sunday, 11 am to 6 pm. The timed tickets have 15 minutes discrepancy from each other. General admission tickets pricing is: adults, $16; seniors 65 years and up, visitors with disabilities, and students, $10; visitors aged 19 years and below are free. Regarding ticketed exhibitions, the pricing is: adults, $25; seniors 65 years and up, visitors with disabilities, and students aged at least 13 years old, $16; visitors aged three years and below are free [source: Brooklyn Museum Admission].
The QR code from tickets availed online doesn't need to be printed out and can be shown through your mobile phone. Tickets are also transferrable to another person. If you miss your scheduled time, there is a caveat that you can still enter if the museum's visitor capacity hasn't been met yet. Wearing a face mask is a must inside the museum [source: Brooklyn Museum Admission].
Visitors with disabilities are entitled to the usage of wheelchairs. They can also join varied programs such as Brooklyn Afternoon, art conversation for people with memory loss; ASL Tours for deaf visitors; and Verbal Description and Touch bars, intended for the blind and individuals with low vision. The Brooklyn Museum is located at 200 Eastern Parkway, Brooklyn, New York [source: Brooklyn Museum Access].
The Brooklyn Museum is unquestionably a good option for visitors to New York City. Those interested in artifacts, history, or simply having a good time might visit the museum. It's a place where you may learn and grow as a person while always savoring the beauty of art. Book a ticket to the Brooklyn Museum online to ensure a productive and stress-free day.
---