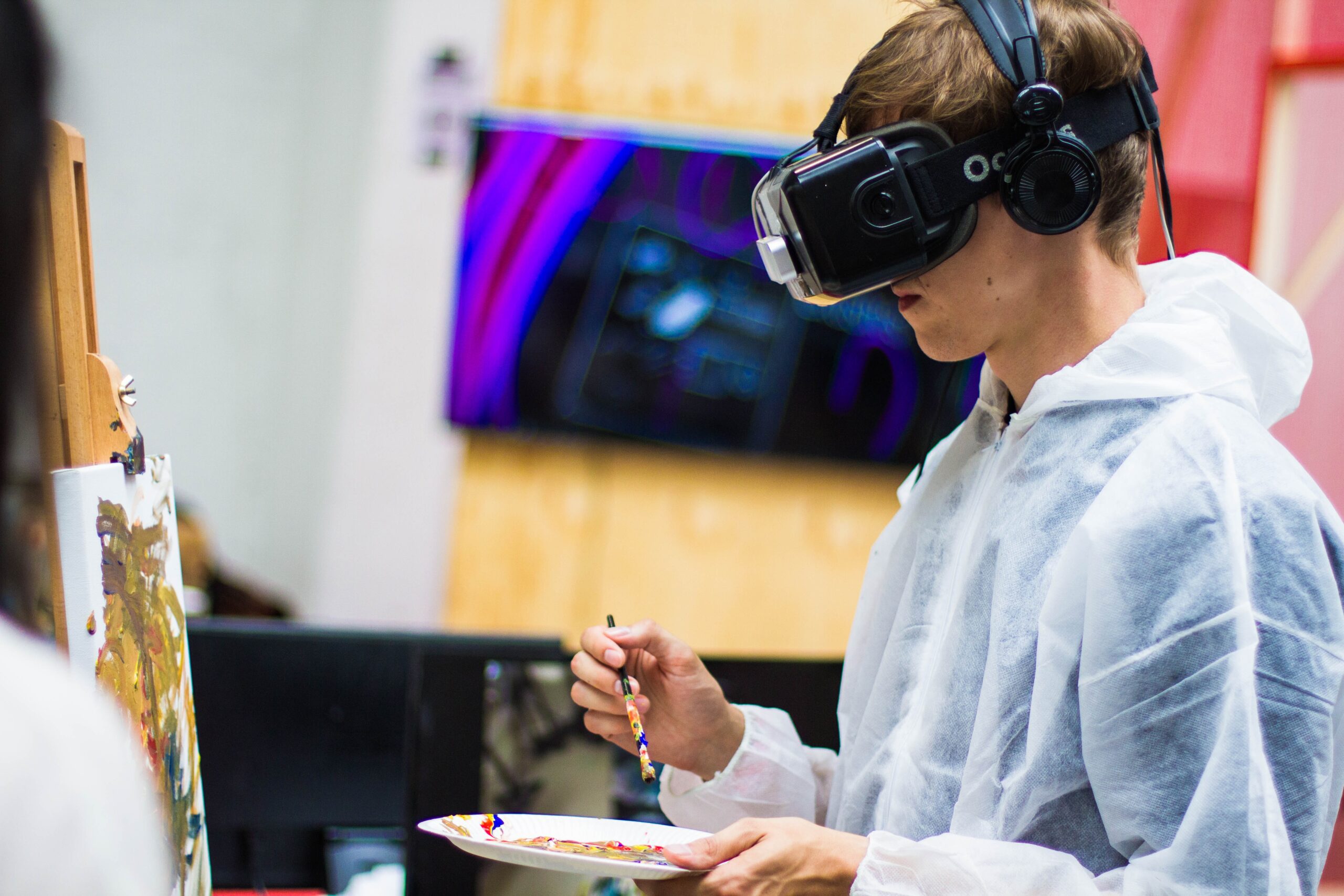 Top 10 Art Schools in the West
---
When it comes to honing your creative skills and expanding your knowledge in arts and design, secondary art education is not something many stray away from. We compiled a list of some of the best art and design schools in the nation based on retention and graduation rate starting in the West.
Reed College
Reed College is a small private liberal arts college in Portland, Oregon. Founded in 1908, Reed was initially established in reaction to the rise of the East Coast Ivy League education model.
As a co-educational, non-sectarian, and egalitarian school, Reed is known for its lack of varsity athletics, fraternities, and exclusive social clubs. Instead, it has a mandatory first-year humanities program, senior thesis, and progressive politics.
For art programs, Reed's art department offers studio art and art history programs with majors in drawing, painting, sculpture, printmaking, photography, digital media, and artists' books, among others. Except for classes with space constraints, enrollments for studio art classes are rarely capped and are open to non-majors.
Ranked number 64 in the Forbes' Top Liberal Arts Universities in 2021, Reed's annual tuition cost goes as high as $78,000. The college has a competitive admission with an acceptance rate of only 39%.
Instagram: https://www.instagram.com/reedcollege/
Twitter: https://twitter.com/Reed_College_
University of Southern California
With an emphasis on creativity and small size, the University of Southern California (USC) is an excellent school for arts and design students. Founded in 1880, USC is the oldest private research university in California. It is ranked as one of the top universities in the US with a very competitive admission of only an 11% acceptance rate.
For art and design majors, UC offers six arts schools. It also has two museums–the USC Fisher Museum and the USC Pacific Asia Museum. The University offers degree programs in architecture, art & design, cinematic arts, dance, dramatic arts, and music. Students who want to get admitted to USC need to prepare around $60,000 annually for tuition and other fees.
Niche ranks USC as the top design college in the US, number 8 in arts, top one in film photography, two in performing arts, three in music, and four in architecture. The University's animation department is ranked five by Bloomberg Businessweek and 15 by US News & World Report. Its graduate-level Film & Animation program is ranked 6 in Bloomberg Businessweek and 19 by US News & World Report.
Instagram: https://www.instagram.com/uscedu/
Twitter: https://twitter.com/usc
ArtCenter College of Design
A private art college in Pasadena, California, the ArtCenter College of Design was founded in 1930 originally as the Art Center School. It began granting bachelor's and master's degrees in arts in 1949 and eventually changed its name to what it was now in 1965. In 2003, ArtCenter became the first design college ever to receive a non-governmental organization status by the United Nations.
ArtCenter offers various degree programs for arts and design, including printmaking, animation, and video art. It is one of the few schools that offers a degree in interaction design and is one of the first art schools to offer online courses. With an admission rate of 71% and tuition that costs $47,000 annually, ArtCenter has become one of the top choices for art students.
The college's industrial design programs are consistently ranked number one by DesignIntelligence. US News and World Report also rank Art Center's Art, Industrial Design, and Media Design Practices programs among the top 20 graduate schools in the US. Most recently, the growing influence of Art Center's Film programs resulted in the college's ranking among The Hollywood Reporter's list of the Top 25 Global Film Schools. Niche ranks ArtCenter in the Top 20 for Best Colleges for Design and Top 40 for Best Colleges in Arts in the US.
Instagram: https://www.instagram.com/artcenteredu/
Twitter: https://twitter.com/artcenteredu
University of California, Los Angeles
Another prestigious school worldwide, the University of California, Los Angeles, most commonly known as UCLA, is one of the most preferred schools for arts in the US. It is a public land-grant research university founded in 1882 as a teachers' college.
In its first 32 years, UCLA was only treated as an off-site department of the University of California. It was in 1927 that UCLA officially got renamed. In 1958, the school dropped the word "at" in its name and replaced it with a comma.
UCLA is considered one of the country's public Ivy schools. It is known for its strong art and design programs aside from its business and sports programs. The school ranked number one for the Best Fine Arts Programs list, number two in photography, sculpture, and time-based media, and number eight in painting and drawing.
The UCLA Department of Art prides itself on nurturing an environment of critical inquiry and transformative creativity. Here, art students are encouraged to practice autonomy and experimentation. They also get a chance to work closely with internationally-recognized faculty and artists.
Tuition and other expenses for UCLA's art school usually cost $29,000 to $37,000 for residents and $60,000 to $68,000 for non-residents.
Instagram: https://www.instagram.com/ucla_art/
Twitter: https://twitter.com/uclaarts
California Institute of Arts
Founded in 1961 from the merger of Chouinard Art Institute and Los Angeles Conservatory of Music, the California Institute of the Arts or CalArts is a private art university in Santa Clarita, California. It is the first degree-granting institution of higher learning in the US created specifically for students of both the visual and performing arts.
With tuition and fees of around $54,000 and an acceptance rate of only 25%, CalArts is a popular choice for students who want to pursue majors in Cinematography and Video Production, Acting, and Studio Arts.
CalArts has six art schools Art, Critical Studies, Dance, Film/Video, Music, and Theater, and offers Bachelor's and Master's of Fine Arts, Master of Arts, and Doctor of Musical Arts.
Here, students receive intensive professional training in an area of their creative aspirations without being cast into a rigid pattern. The Institute's overall focus is on experimental, multidisciplinary, and contemporary art practices.
Instagram: https://www.instagram.com/calarts/
Twitter: https://twitter.com/calarts
San Diego State University
Ranked number one in the US by The Art School League, the San Diego State University (SDSU) is a public research university in California. It was founded in 1897, initially as a school for women teachers, before adopting its current name in 1972.
With an acceptance rate of 34%, the University is known as the oldest school of art in the nation and is a leader in fine arts and design programs. Tuition costs around $7,000 to $20,000 per year.
Graphic design is the most prestigious bachelor's degree in the visual arts at the University. It develops students' practical and conceptual skills and integrates visual language with imagination and technology. Other art programs offered at SDSU include applied design, interior architecture, multimedia, painting and printmaking, and sculpture.
Instagram: https://www.instagram.com/sdsu_art/
Twitter: https://twitter.com/SDSU_Art
Otis College of Art and Design
Established in 1918, Otis College of Art and Design is a private art and design school in California and Los Angeles' first independent professional art school. The college was once affiliated with New York's Parsons School of Design and known as Otis-Parsons, which allowed students to spend a semester or more at the Parsons schools in New York and Paris. In 1991, it became independent again and adopted its current name.
With tuition and fees amounting to around $49,000 a year, Otis College is best known for its fashion design degree program. It is considered one of the top fashion design programs of its kind in the US, where students benefit from working closely with design mentors and are trained in all aspects of the design process while emulating a fashion design studio and following the industry's seasonal schedule.
Otis has an acceptance rate of 78%, where most students pursue majors in Graphic Design, Design and Visual Communications, and Fashion and Apparel Design.
The Economist ranked Otis College of Art and Design 6th among national universities in its 2015 ranking of the US best colleges for Value of Education based on sophisticated evaluation methods and alumni earnings above expectation. Money Magazine ranked Otis fourth for Best Value-Added College. For Best Colleges for Design, Niches ranks it at 32 and 117 for Best Colleges for Arts in the US.
Instagram: https://www.instagram.com/otiscollege/
Twitter: https://twitter.com/OtisCollege
Portland State University
Portland State University is a public research university in Oregon founded in 1946. It started as a post-secondary school for World War II veterans before becoming a university in 1969. It is the only urban-based public University in Oregon.
While PSU offers more than 200 degree programs, the school prides itself on its College of the Arts, which houses architecture, art + design, music, and theater + film. It also offers minors in art history and graphic design.
In particular, PSU's School of Art + Design's Graphic Design program has consistently ranked among the best programs in the country. Most recently, it ranked 20 among public schools in the US, placing it in the top 3% nationally. It is also holding the top spot for graphic design programs in Oregon.
With an admissions rate of 95%, PSU offers affordable tuition for art students ranging from around $18,000 for residents to $45,000 for non-residents. This already includes books and supplies, housing and meals, and other personal expenses.
Instagram: https://www.instagram.com/psu_artanddesign
Twitter: https://twitter.com/psuartdesign
Laguna College of Art and Design
Laguna College of Art and Design (LCAD) is a highly regarded art school in Southern California. It has been a first-class institution that has offered a comprehensive liberal arts education for men and women since its establishment in 1961.
A private college in Laguna Beach, California, LCAD is well-known for its award-winning digital media program, which emphasizes technical knowledge in addition to artistic skills. Led by founder, art critic, and educator Linda Wicker, LCAD provides a creative environment for students to explore their potential. Its programs offer an interdisciplinary approach to curriculum and are grounded in fine art's classical traditions.
With tuition and fees of about $33,000 a year, the school also provides students with a chance for a summer study in Florence, Italy, as part of its affiliate arrangement with the Florence Academy of Art.
Similar arrangements for Painting and Drawing majors exist with the Art Students League and Game Art majors with the Academy for Digital Entertainment at NHTV Breda University of Applied Sciences.
In Graphic Design, an association was created in 2011 with the Communication University of China, Beijing. Since 2014, the college has partnered with Vermont College of Fine Arts on a BFA/MAT dual degree program.
Instagram: https://www.instagram.com/lagunacollege/
Twitter: https://twitter.com/lcad
University of Washington
Founded in 1861, the University of Washington is a public research university in Seattle and is one of the oldest universities on the West Coast. It is the flagship institution of the six public universities in Washington state and one of the highest-ranked public universities in the United States.
With an admission rate of 52% and a tuition cost of $12,000 to $40,000, the University offers art students a wide variety of art degree programs.
The University has a School of Art + Art History + Design, which serves as the center for creative innovation and study. Art students are inspired to learn through a rigorous and creative academic experience, competitive internships, and international opportunities. The University also prides itself on its influential faculty, alumni, visiting artists, designers, and scholars.
Instagram: https://www.instagram.com/uwsoa/
Twitter: https://twitter.com/uwsoa
---