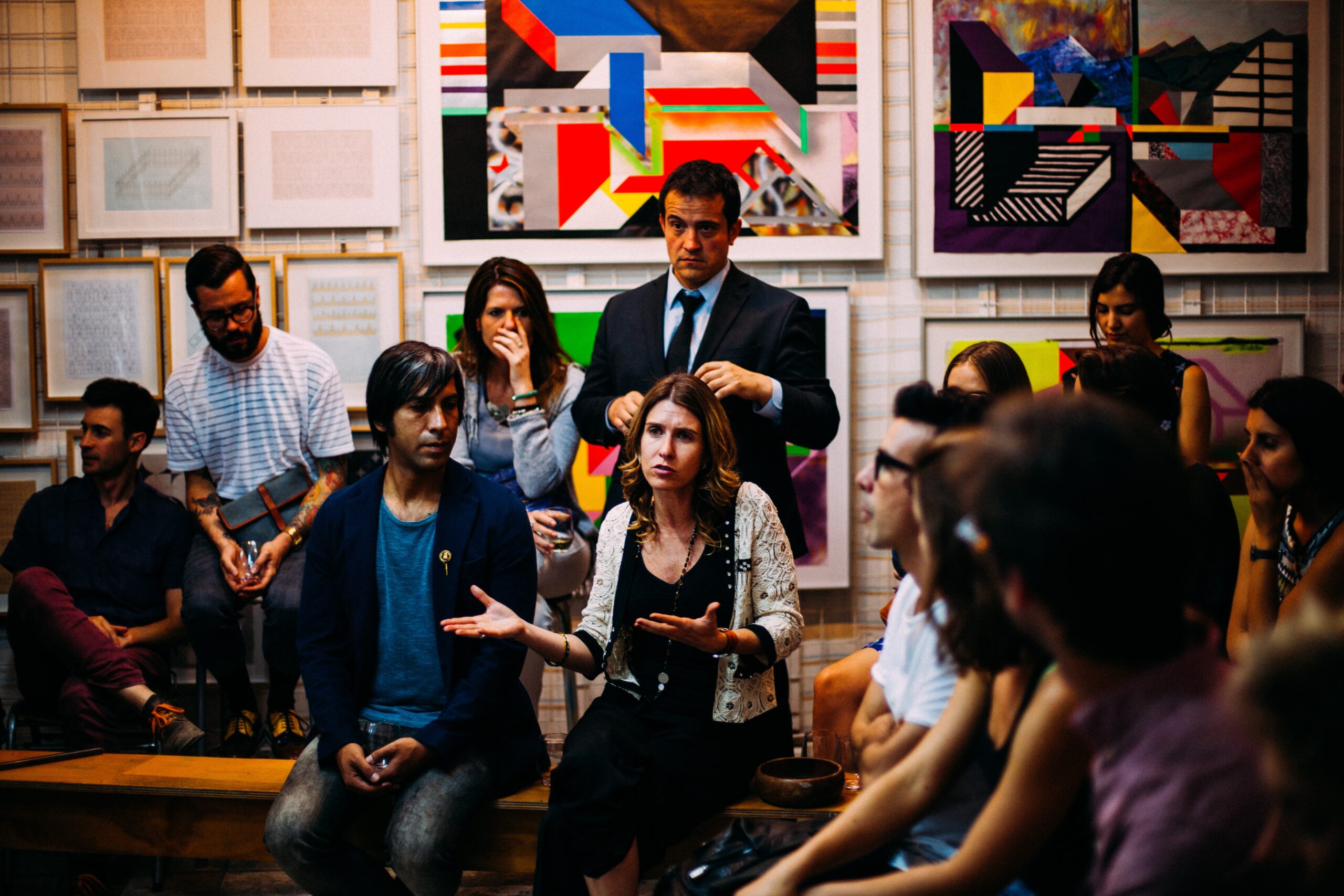 Top 10 Art Schools in the Midwest
---
When it comes to honing your creative skills and expanding your knowledge in arts and design, secondary art education is not something many stray away from. We compiled a list of some of the best art and design schools in the nation based on retention and graduation rate starting in the Midwest.
School of the Art Institute of Chicago
Founded in 1866, the School of the Art Institute of Chicago (SAIC) is a private art school in Illinois that traces its roots from an art students' cooperative which grew in a museum and school. It is regarded as the oldest art school in the US and is considered as one of the highly reputable art schools.
With a moderately selective acceptance rate of 48.6%, SAIC offers a comprehensive range of arts, design, film, architecture, journalism, and new media classes. It is a perfect choice for art students who have specific interests and focus as they may find the exact art degree program they want to pursue in school.
SAIC provides an interdisciplinary curriculum, cutting-edge facilities, renowned faculty, and freedom to develop as artists, designers, and scholars. It is also ranked number seven in the world's best art and design college.
If you are interested in studying at SAIC, tuition usually costs $50,000 to $65,000. Housing costs $15,190, and the charges for books and supplies and other expenses stand at $1,770 and $2,000, respectively.
Instagram: https://www.instagram.com/saicpics
Twitter: https://twitter.com/saic_news
Northwestern University
An elite private research university located in Illinois, Northwestern University is the oldest chartered university in the state, founded in 1851. It is highly regarded as one of the most prestigious academic institutions globally and is one of the universities with the largest endowment in the world.
Formerly affiliated with the Methodist Episcopal Church, the University eventually grew to be non-sectarian and grew to become the third-largest university in the US. Admissions at Northwestern University are highly competitive, with only a 9% acceptance rate. Tuition usually costs $59,000 yearly at Northwestern University.
It ranks number one for the Best Colleges for Communications and Performing Arts in the US. It also prides itself as the top four on the Best Colleges for Music list and 30 for the Best Colleges for Art. This makes the University one of the top choices for art programs, drama and theater production, voice and opera, and music performance.
Instagram: https://www.instagram.com/northwesternu/
Twitter: https://twitter.com/northwesternu
Milwaukee Institute of Art & Design
A Wisconsin-based private art school, the Milwaukee Institute of Art & Design (MIAD) was founded in 1974 and is considered the successor to the Layton School of Art.
The school offers degree programs in fine arts, including illustration, studio arts, graphic design, industrial and product design, and interior architecture.
Admission at MIAD costs $40,000 annually for tuition. The school prides itself on ranking 28th for Best Colleges for Design and 48th for Best Colleges for Art in the US.
The Institute offers undergraduate and graduates degree programs and a variety of studio art classes and workshops–plenty of choices for students who would like to pursue art as a major.
Instagram: https://www.instagram.com/miadcollege
Twitter: https://twitter.com/miad_edu
DePaul University
DePaul University is a private research university in Chicago founded in 1898 by Vincentians. It is the largest Catholic university in North America by enrollment, offering more than 300-degree programs on its two campuses. The University also places special emphasis on accepting first-generation students and others from disadvantaged backgrounds.
In terms of arts, the university offers two-degree programs: a Bachelor of Fine Arts and a Bachelor of Arts. In addition to these, the university also offers two joint degree programs—a Bachelor of Science in Visual Communications and a Bachelor of Science in Art History with a minor in Visual Studies. The two programs are offered together with an undergraduate minor in Visual Studies, allowing students to pursue a career in art, design, and contemporary art studies.
With tuition and fees going as high as $42,000 a year, DePaul University offers students small class sizes and personalized teaching methods, making it one of the best colleges in the Midwest.
Instagram: https://www.instagram.com/depaulu/
Twitter: https://twitter.com/DePaulU
University of Wisconsin Madison
If you're looking for an art school to learn how to make art or study art in general, the University of Wisconsin-Madison is the ideal place to go. Located in Madison, Wisconsin, it's the state's flagship university, and it's also home to MacEwan Art Gallery, one of the country's most extensive art galleries. The gallery is always hosting exhibits, many of which focus on the work of Wisconsin-based artists.
UW-Madison is a public land-grant research university founded in 1848 and is the first public university established in Wisconsin and remains the oldest and largest public university in the state.
Its highly ranked Department of Art's degree programs provide creative students with the critical and artistic skills to excel in contemporary, multidisciplinary art and design practices. The art curriculum also fosters positive collaboration and innovative art production while encouraging diverse points of view.
UW-Madison charges students $10,000 to $38,000 for tuition and other fees and has an acceptance rate of 54%.
Instagram: https://www.instagram.com/uwmadison/
Twitter: https://twitter.com/uwmadison
Kansas City Art Institute
The Kansas City Art Institute has been delivering world-class art education for over 80 years. Founded in 1885, initially as a "Sketch Club" formed by art enthusiasts, the KCAI provides an exceptional art education through a unique mix of hands-on learning and innovative theories.
Its core curriculum and student-centered approach have earned many awards over the years, such as the 'Top Ten Best Schools' designation in the Art Education category by Art Education Magazine. More recently, the Lowen Award for Excellence in Undergraduate Studies by the American Council on Education.
With tuition and fees costing around $40,000, KCAI offers students a comprehensive liberal arts program with majors in animation, art history, ceramics, creative writing, digital filmmaking, fiber arts, graphic design, illustration, interactive art, painting, photography, printmaking, product design, or sculpture.
The school prides itself on being in the top 39 among the colleges in the US for art studies, top 65 for film and photography, and top 69 for design programs.
Instagram: https://www.instagram.com/kcartinstitute/
Twitter: https://twitter.com/KCArtInstitute
Minneapolis College of Art and Design
Offering transformative education where students find their personal and professional purpose as creative and cultural leaders, Minneapolis College of Art and Design is one of the most prestigious art schools in the country, offering various programs from fine art to animation to design.
MCAD was founded by the trustees of the Minneapolis Society of Fine Arts in 1886 as a private college specializing in the visual arts. It is just one of a few major art schools to offer comic art as a degree. MCAD's emphasis on art is evident in the large number of courses that involve the medium. For example, one of the most popular electives is digital painting, which requires students to learn and apply techniques in the digital art world.
Studying at MCAD costs around $41,000 and has a 59% admission rate. The school ranks 25th and 37th for the best college for art and design in the US.
Instagram: https://www.instagram.com/mcadedu/
Twitter: https://twitter.com/MCAD
Columbus College of Art and Design
The Columbus College of Art and Design is in Ohio's alternative to the Ivy League. Founded in 1879, CCAD is one of the US's oldest private art and design colleges. The school is a brainchild of women whose main concern is creating an art school in Columbus, forming the Columbus Art Association.
CCAD provides students with an affordable, high-quality education in the life-long pursuit of excellence. It offers Bachelor of Fine Arts degrees in over 20 disciplines, including illustration, animation, commercial and advertising arts, fashion and apparel design, and fine arts.
The school has an impressive artistic history and offers state-of-the-art facilities and a faculty composed of industry professionals. The school encourages its students to use their artistic talent to change culture and commerce for the better. CCAD tuition and fees cost around $38,000 yearly.
Instagram: https://www.instagram.com/CCADedu/
Twitter: https://twitter.com/CCADedu
Ferris State University's Kendall College of Art & Design
Ferris State University is a public university in Big Rapids, Michigan, focusing on the arts and sciences.
It was founded in 1884 by Woodbridge Nathan Ferris, an educator from Tioga County, New York, originally naming it as Big Rapids Industrial School.
In 2000, it merged with Kendall College of Art and Design of Ferris State University (KCAD), founded in 1928 as a private art academy.
Offering bachelor's and master's degree programs encompassing design, visual arts, decorative arts, art history, and critical theory, KCAD's program in Studio Art is ranked number 110 in the United States, tied with other prestigious universities in the country.
With fees costing around $13,00, KCAD boasts of its dynamic creative community, hands-on learning, personalized instruction, and robust resources combined to transform each student's passion in arts and design into a marketable skill set.
Instagram: https://www.instagram.com/kcadoffsu/
Twitter: https://twitter.com/kcadoffsu
Cleveland Institute of Art
A premier college of art and design located in the University Circle neighborhood in Ohio, the Cleveland Institute of Art was founded in 1882, initially as Western Reserve School of Design for Women. The school became a co-educational institution in 1892.
A top choice for rigorous art education, CIA offers a friendly, collaborative environment, individual studio spaces, and a professional faculty with field experience in the industry.
The school's tuition and fees cost around $44,000 a year, offering a wide variety of fine arts degree programs, opportunities to study abroad, mobility programs, and internships.
Instagram: https://www.instagram.com/cleinstituteart/
Twitter: https://twitter.com/cleinstituteart
---