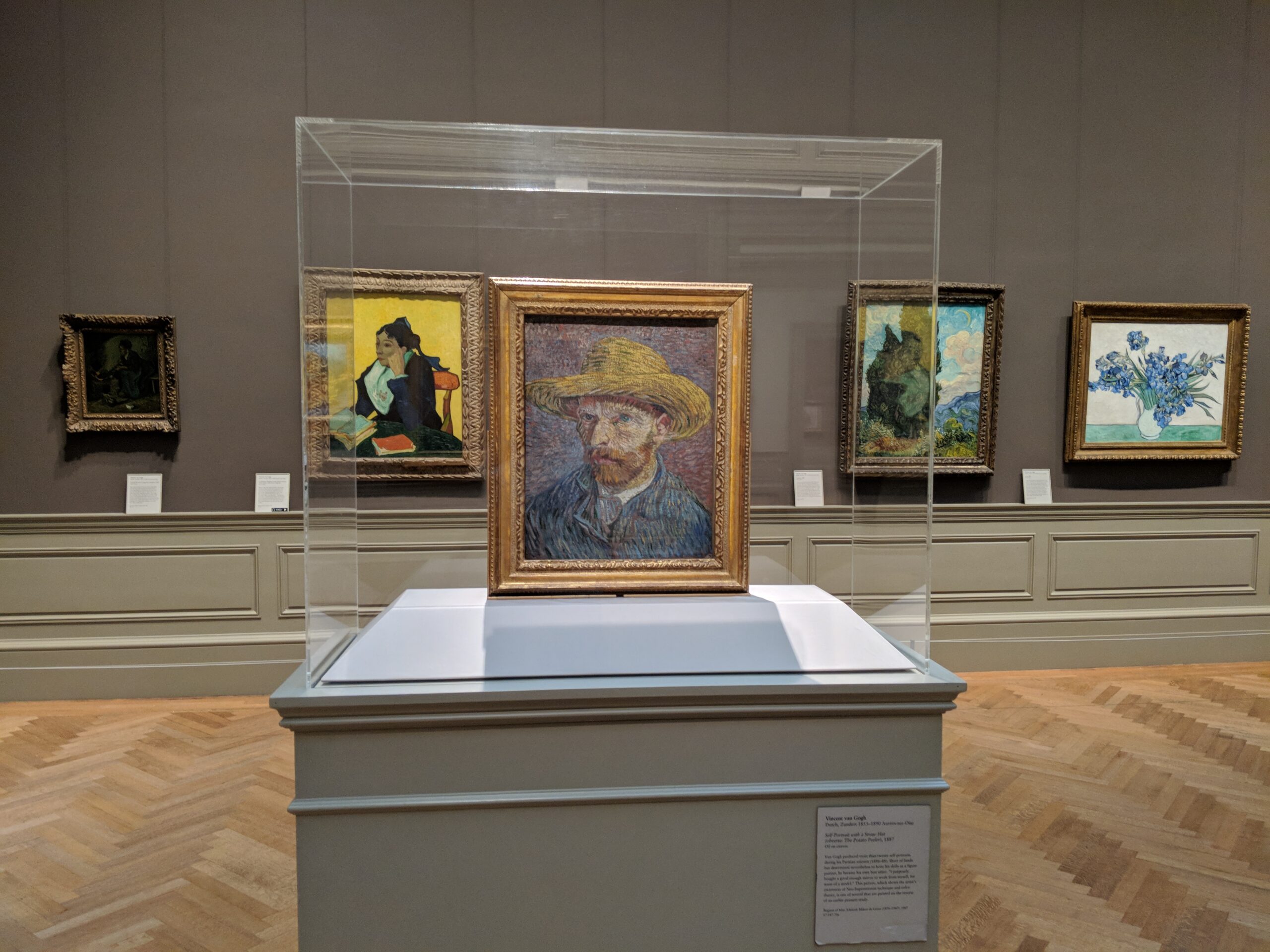 Hidden Self Portrait Found Beneath Vincent Van Gogh Painting
---
There are few things more exciting than the discovery of a new work of art, especially one by a name as notable as Vincent van Gogh. BBC reported Wednesday that whilst a painting was undergoing a routine x-ray for an upcoming exhibition, another face was found beneath the paint.
On the back of the early work Head of a Peasant Woman (1884), conservators at the National Galleries of Scotland noticed the profile of a bearded man dawned with a brimmed hat and neckerchief under the layers of glue and cardboard.
This new discovery comes as a shock — giving way to new insight into the Dutch artist's life.
Van Gogh rose to prominence as an artist following his death in 1890. Passing at the age of 37, Van Gogh never was able to seek any monetary reward from his painting except for one sold to his uncle, leaving him with an extensive collection of works. He was known to reuse or use both sides of canvases in order to save money.
This is not the first time a hidden painting has been discovered. Earlier this year, it was uncovered that an intriguing image of a madonna and child had been discovered beneath the paint layers of a $40 million Botticelli painting.
The original painting Head of a Peasant Woman depicts a woman believed to be from the township of Nuenen in the Netherlands, where Van Gogh lived from December 1883 through November 1885.
According to the BBC report, roughly 15 years after his passing, the painting was loaned to an exhibition at the Stedeljik Museum in Amsterdam. This is when conservators believe that the canvas was stuck down on cardboard prior to being framed.
In 1960, the painting came into possession of the National Gallery of Scotland as part of a gift from a prominent lawyer from Edinburgh. Conservators say it may be impossible to uncover the hidden self-portrait, but visitors to the Gallery are able to view the x-ray image of the portrait.
---