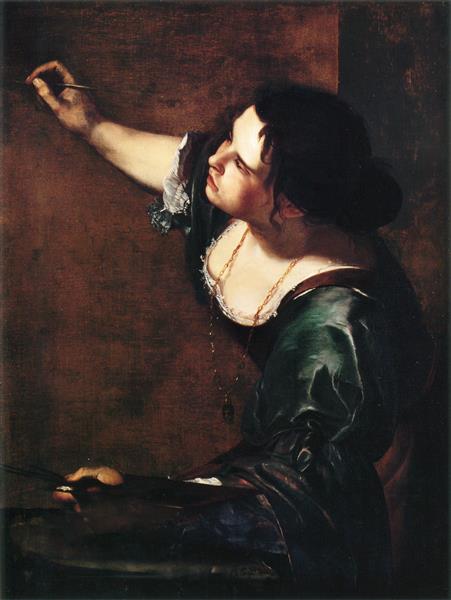 Behind The Canvas
---
Welcome to Behind the Canvas: Your weekly takeaway on what is going on in the art world
---
Famous Foundations…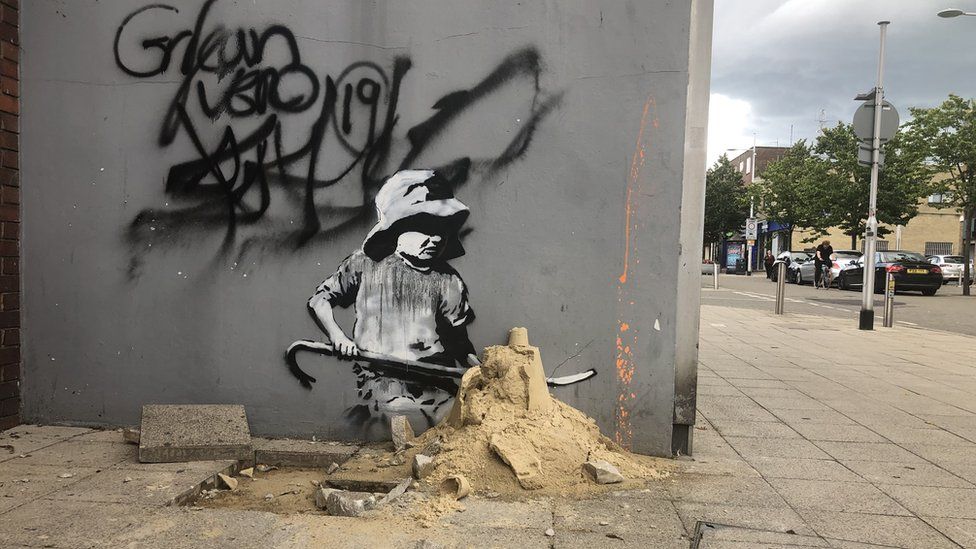 What some paint can do
The rumored sale of a Banksy mural in Suffolk, U.K. has sparked some controversy. The piece in question is of a child holding a crowbar originally placed in front of a pile of sand on the side of a local business, Lowesoft Electrical. The piece was completed back in August of 2021 as part of Banksy's Great Spraycation. In November, the owner of the building had the wall removed and is believed to have been sold privately for an undisclosed amount. Rumors have circulated that the removed portion of the structure could be worth anywhere between $200,000 – $400,000. But the sky's the limit with Banksy.
"Someone is getting a good deal on this" – Famous last words
A  Roman villa fit for real life royalty has called attention as being one of the biggest real estate flops of the year thus far. The 16th century "Villa Aurora" estate was placed on auction  Tuesday in a court ordered sale based on legal disputes between Texas girl turned princess Rita Luvioso and her stepchildren, a real life Succession story. Only issue, there was not a single bid… awkward. The Villa features the only ceiling fresco that has attribution from Old Master Caravaggio, was a stargazing spot for Galileo, and features a sculpture from Michelangelo too, because why not. However, even that couldn't garner a single bid. The home had a starting price of $546 million, a hefty price for any buyer. Villa Aurora is to go on sale again on April 7th at a reduced price. Now, the question on everyone's mind is why doesn't the Italian government purchase it ? You would think this historical landmark would be a no-brainer for another attraction for the city of Rome, but as of now the government only has the right to first refusal. Maybe should have tried Zillow.
---
Art x Finance
You could soon take a bid on BID
This week the rumors started going around about Sotheby's possibly going public again. The talk has been mounted from a report by Bloomberg stating that Sotheby's had consulted with Goldman Sachs and Morgan Stanley about a public offering. This would be considered an advantageous move on the part of the auction house that saw their most successful year to date in 2021. Now hold your paddles, the offering isn't rumored to take place until later this year and from the report states to be at around a $5 billion evaluation, all of course depending on the trajectory of market conditions. Sotheby's previously had their IPO listed under the ticker symbol BID prior to the 2019 acquisition from French Israeli magnate Patrick Dahli, that was purchased at $3.7 billion. Shaping up to be quite the good investment.
---
---
Art x Politics
Is Le Pen mightier than the sword?
This week the Louvre made a statement that they might take far right French politician Marine Le Pen to court for using the iconic glass pyramid by a Chinese-American architect I.M. Pei as a backdrop for her latest campaign video. Le Pen, is quite the controversial figure in France, having a number of media claims and backlash on her social commentary, if we could call it that. Makes sense this is her third run at the French Presidential seat and just like that one friend you have, the Louvre "just doesn't want to get involved in politics".
Tracey Emin said 'no art for u'
British artist Tracey Emin, known best for her autobiographical and confessional artworks has called for the removal of her artworks from Number 10 Downing Street, the residence of the U.K. prime minister. She is demanding her artwork be returned  because "the current situation is shameful".  What Emin is referring to is the matter of PM Boris Johnson hosting parties at the residence through 2020 and 2021 while the remainder of the country were on strict lockdown guidelines, an event so perfectly named 'Partygate'.
---
Crypto Corner
He who controls the Spice, doesn't rule the IP  
In other news, a group of want to be Paul Atredies put together a DAO (Decentralized Autonomous Organization) to purchase a first edition copy of the science fiction novel Dune. This was purchased at 100x the highest estimate from Christie's at 2.6 million euros when the estimate was between 20,000 – 35,000. That was big oof number 1
The aptly named  'Spice Dao'  didn't quite understand the meaning of Intellectual Property. They're goal for purchasing the book was to splice it into NFTs to sell and possibly adapt into an animated series, but alas just because you paid a ton of money for it doesn't mean you own the copyright too. Double drat.
Crypto twitter had a field day with this news. Maybe they would have garnered some more sympathy with a sponsorship from America's sweetheart Timothee chai latte.
---
---
Upcoming Events
Next week Sotheby's is auctioning off a highlighted Botticelli titled "Man of Sorrows" in their upcoming old masters sale. The last work by Botticelli to be auctioned fetched the third highest lot of 2021 (92.2 Million)
The art fair Frieze Los Angeles  is coming up and boasting a new location in Beverly Hills. So mark you calendars for early March to see artists featured by galleries such as Gagosian, Pace, David Zwirner and more.
Robbie Williams announced that three Banksys from his collection will be featured in the Sotheby's post war and contemporary sale in London this March.
---
Invest in real art with Masterworks.
We know that art investing can be a real challenge.
Fortunately, there's finally a solution.
We're on a mission to democratize the world of blue-chip art investing and provide access to an asset class that was once only accessible to the ultra-wealthy. Masterworks is the first platform that allows investors to purchase shares representing an investment in authenticated, multi-million-dollar artworks.
We handle the pricing, authentication, and purchasing for you (with help from our experienced research team, our partners at Citi Bank and Bank of America, and our team of art world experts). It's now possible for regular investors like you to invest in multi-million-dollar artwork and share in the proceeds from the sale, if any, of valuable art without the need for Bezos-sized net worth. Become an investor in masterpieces from artists like Banksy, KAWS, Basquiat, and more.
Let's bring together your love of art and your passion for investing with Masterworks.io.
See important disclosures at masterworks.io/disclaimer
---
---