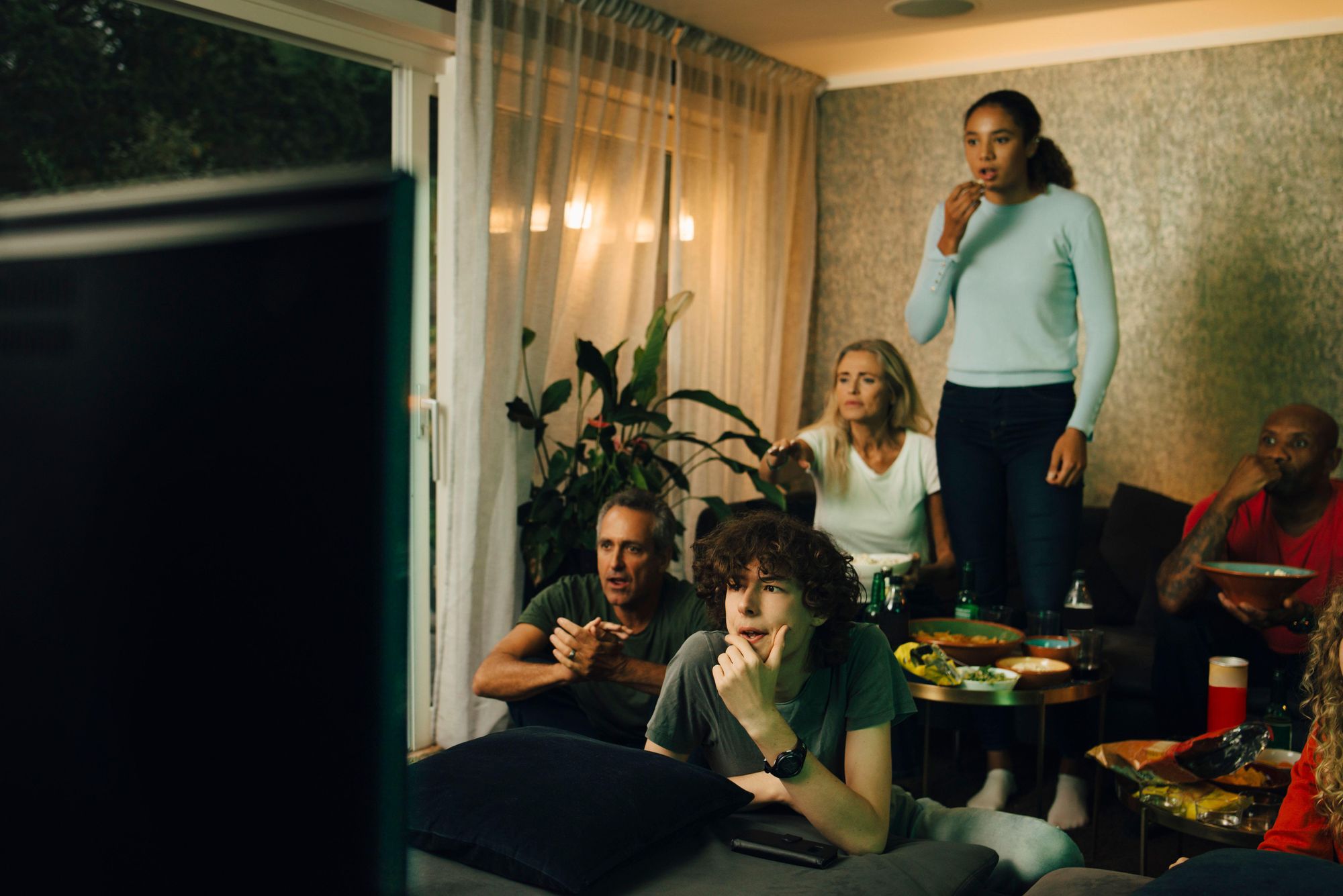 Art Imitating Art: Times when fine art made a guest appearance on your favorite TV shows
---
From Da Vinci's Mona Lisa to Any Warhol's Soup Cans, great art and popular culture have constantly found new ways to connect and cross reference. You may have been able to catch these references on primetime from your living room TV. Here are a few of our favorite times fine art has made it on the small screen. Did you happen to recognize these great artists and works?
---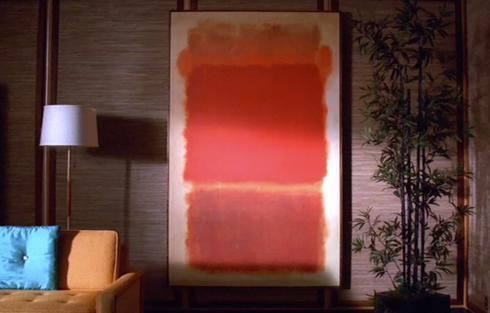 Mark Rothko – Mad Men ( Season 2, Episode 7)
This reference is one of many for the AMC hit series. Set in the 60's alongside the rise of Abstract Expressionism, most of the adorned art and décor is inspired by the masters of this era. The only reason we added this to our list is that Rothko is explicitly mentioned. Mark Rothko (1903-1970) was best known for his color field paintings that often evoked the stereotypical "modern art" discussion of what this work could possibly mean, like Don, Bert and Cosgrove had in this episode. This work in specific is just a replica done for television but you can browse through our Price Database and view some of Rothko's other works that inspired this one and their repeat sales.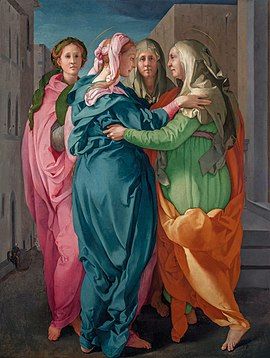 Pontormo – The Sopranos (all seasons)
Almost hidden by the headboard in Tony and Carmella's room is the framed masterpiece of Pontormo's Visitation. For those not familiar with this painting, it features a pregnant Mary visiting her cousin Elizabeth, who is also pregnant with John the Baptist. Now, why was this painting chosen for the show, beside it being arguably one the of the greatest examples of Florentine Mannerism? Well, much scholarship has written about an air of mystery between this intimate encounter of the mother of Christ and her cousin. The awkwardness of their positioning in the picture plane also mimics a keeping of secrets, maybe as grand as the secrets Tony keeps. This mannerist artist was also featured on our guide to the Uffizi Gallery located back in the old country.
Banksy – The Simpsons ( Season 22 Episode 3)
When it comes to references this is as direct as they can be. Unless you have been living off the grid the past 5 years then you and your grandmother must be familiar with Banksy. An anonymous street artist from Bristol making waves in the contemporary art scene and disrupting the very concept of street art. He was invited to make a guest appearance and co-write this episode too. Banksy's far from subtle cameo in the intro of the episode was something that we were delighted to catch as avid Banksy lovers and purveyors. You can view Banksy's select price appreciation and more of his iconic work on our database.
---
---
Peter Paul Ruebens – Succession
Tucked behind the glamour shots of the first promotional poster of the show is a perfect example of foreshadowing, in our opinion. The Tiger Hunt by Peter Paul Rubens depicts a bloody battle between man and beast. However, there is no clear winner in sight. This painting might be a little on the nose when we think of the hunters and big cats as Roy's kids fighting at whatever cost for their father's media empire, especially against each other. Cue the theme song.
David Hockney – Bojack Horseman (Season 1 Episode 2)
This was more a parody than a reference. In this case we see Bojack in his study with an oddly familiar painting hung behind his desk. Those with quite the eye could easily identify "That's a Hockney !". But instead of two human figures in the pool, its two anamorphic horses (obviously). This fun play is not the first to be featured in the hit animated series, however this work is on our list of it fetching $90.3 Million in November of 2018 at Christies. Hockney's work transports us to an idyllic poolside hidden in the hills of Los Angeles. This dreamy scene is almost perfectly replicated, aside from the horses. Get lost in more of these vivid dream pools and more by browsing through Hockney's other works on the Masterworks' price data-base.
---
Want a blue chip artist to star in your portfolio?
We know that investing in art is something that might seem complicated and challenging-not to mention expensive.
With Masterworks there is likely a solution.
We want to democratize the blue chip art market and provide access to an asset class that was once only for the super wealthy. Masterworks is the first platform that allows investors to purchase shares representing an investment in authenticated, multi-million-dollar artwork.
We handle the pricing, authentication, and purchasing for you (with help from our expert research team, our partners at Citi Bank and Bank of America, and our team of art world experts). It's now possible for regular investors like you to invest in multi-million-dollar artwork and share in proceeds from the sale of masterpieces from artists like Basquiat, Banksy, Kaws, and more.
Join a community of over 300,000 with a love of art and passion for investing with Masterworks.io
---
---