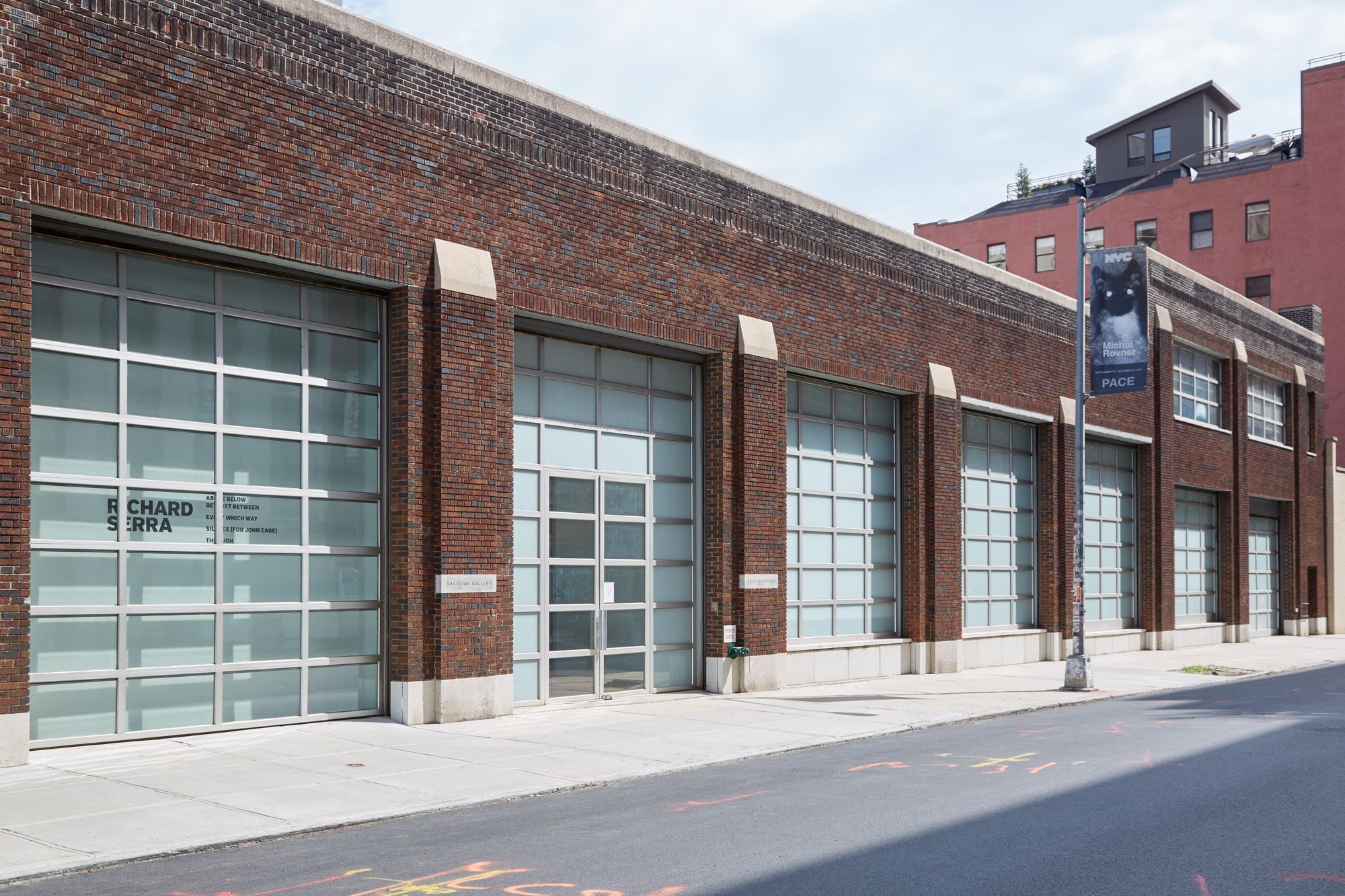 Gagosian Gallery Exhibit Review: Damien Hirst's Forgetting & Forgiving
---
---
Previously mentioned in our Art Collectors guide to New York, I had the pleasure to go to the West 24th street location of global mega gallery Gagosian. The exhibition on display is Damien Hirst's Forgiving and Forgetting.
The show featured a number of sculptures and new paintings from the artist. There were 11 paintings that flanked the walls around the gallery space. These paintings are very large in scale like many of Damien Hirst's . The works in this exhibit showcased similarities to others by the artist, like his Veil paintings. These paintings were more muted in color and had features of gold leaf and spots of some color. They were inherently more "spiritual" than the other works by Hirst.
The sculptures were from a previous series Treasures From the Wreck Unbelievable. The show according to Gagosian, "project that presents sculptural relics from a fictional shipwreck off the coast of East Africa, playing fast and loose with linear time, cultural origin, and perceptions of relative status and value". The sculptures on view currently are those that are similar likeness to the Disney characters such as Mickey, Goofy, Minnie, etc. except these sculptures mimicked the famous friends covered in algae and coral from the fictional shipwreck.
The exhibition will continue to be on display in New York through February 26th at the west 24th St. location. Appointments are encouraged for viewing.
---
---