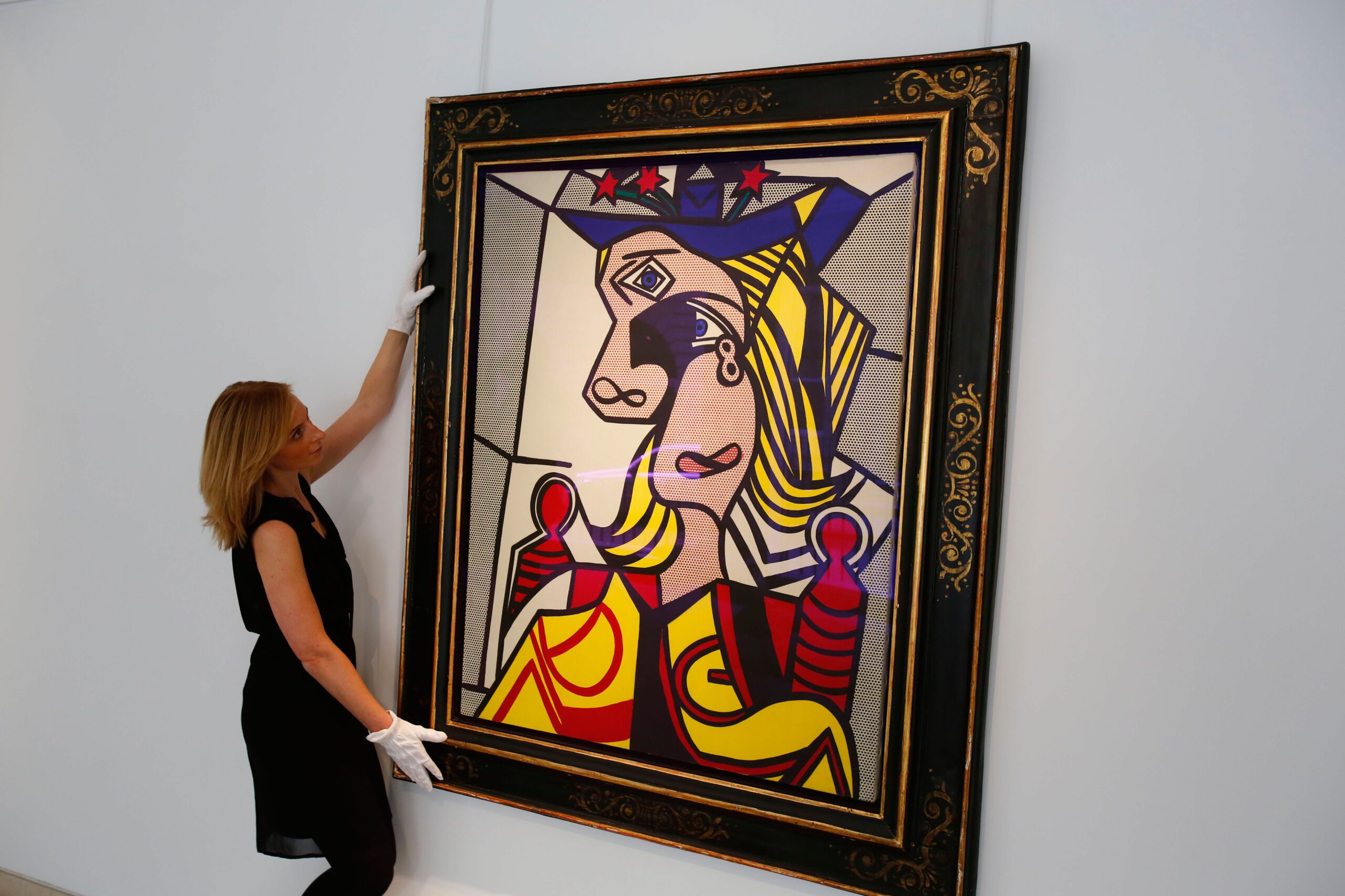 Masterworks' Guide to Auction Houses
---
Auction season is slowly creeping up and we here at Masterworks are excited to share our auction house series with you. Where we provide a little background on some of the biggest auction houses internationally, highlight the ins and outs of what happens at auctions, and an overview of the terms to brush up on before hitting the sale.
The oldest and the largest by its domain. Sotheby's boasts 80 different locations in 40 countries making it the most international of all on our list. Along with having that reach, Sotheby's is the oldest too. Founded in 1744, its operations have been running longer than the United States has been a country. In terms of notable sales, Sotheby's has a long-running list but to name a few, this past year Sotheby's had the honor to host the Macklowe collection, also known as the largest grossing single collection sale in the history of the institution. Also, like Christie's, Sotheby's has broadened its inventory to accommodate the new crypto craze. In June, hosting an exclusively curated NFT sale.
When auction houses come to mind, Christie's is usually the bread and butter. In its 256 years of operation, it has secured major headline-worthy sales and press. Most famously was the sale of the long-lost Da Vinci, The Salvator Mundi – sold and broke the record at 450 million, back in 2016. They also boast the largest sale for a living artist (Jeff Koons). Along with old masters and the King of Kitsch, Christie's has been a forerunner of the NFT market, hosting the first sales of the digital art craze on the fine art stage in 2021. The auction house also recently reported expanding a new Shanghai location to accommodate their Asian buyer market more.
Founded in London back in 1796 the house had gone through a series of owners including the UK operations being bought by the aforementioned Bonham's back in 2001.. Awkward. In 2008 the mercury group had bought and retained a main stake in the firm and returned the name to Philips. It was an uphill climb but Phillips boasts some of the greatest collection of sales in this short time. 2021 was by far one of the best years for them with a record-breaking year and sales. Most notably was their 20th century and contemporary evening sale featuring artists such as Basquiat, George Condo, and KAWS. Two artists however that made a splash in this sale were Joan Mitchell who boasted an eleven million dollar sale – well above the estimate, and Georgia O'Keeffe with Crab's Claw Ginger Hawaii raking in over seven million dollars. Art history seems to no longer be a man's world.
Bonham's is one of the OG British auction houses. Since its founding in 1793, the institution has grown worldwide hosting regional representatives in 25 countries, having three sales rooms in the UK alone, 2 in Europe, 2 in the United States, and 3 through the pacific. Through expanding much into automobiles and watches, and other passion items, there has been no pumping the breaks on their fine art sales. In 2018 at their Impressionist and modern sale, Bonham's sold La fête d'anniversaire by  Leonard Tsughuaru-Foujita for just over 7 million pounds  – setting a world record for the Japanese – French master. Talk about making an impression.
Age is but a number in the case of this auction house. Founded in 1976, the youngest on our list, Heritage has forged an empire in its 46 years of operations. They say everything is bigger in Texas, and that sure is the case with Heritage. With its headquarters based in Dallas, the auction house was able to expand its blue-chip market globally with eight total offices including in Hong Kong, London, and the Netherlands. In notable sales, 2021 was a big year for heritage bringing in 1.4 billion in total sales.
Poly Auction was established in 2012 by Poly Culture Group Corporation Limited, although a young auction house based in Hong Kong, in its short tenure Poly Auction has solidified its remarkable presence. Poly is the largest auction house in China and has the highest auction sales volume of Chinese art globally. Poly Auctions concluded the 2021 year with an impressive 2.6 Million HKD and are excited to see what is in store for their 10th anniversary in 2022.
---
No Need for Bidding – Invest in Art with Masterworks
Masterworks offers a unique ability to purchase shares representing an investment in authenticated multi-million-dollar artwork, like Basquiat, Picasso, and more. We are backed by our decades of art world expertise and our research with Citi Bank and Deloitte. We are also keeping a pulse on the effects of Covid-19 on the art market.
Come and join a community of over 300,000 fueling their love for investing and passion for art through Masterworks.
---
---
---