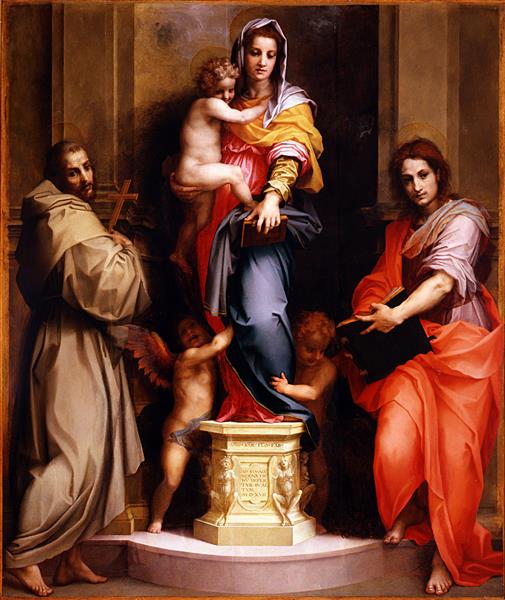 Sotheby's Old Masters Auction
---
This Thursday, January 27th, Sotheby's is hosting their January Marquee week. This Marquee week will be displaying the sale of works from the old masters. This coveted sale boats several highlights and intrigues that we will get into but first some logistics…
The live auction will commence at 10 am eastern standard time on the 27th on January
It is taking place in the sale room at Sotheby's headquarters in New York To watch the event live follow this link
Highlighted works
Man of Sorrows by Botticelli, Lot #14
The premier piece of this sale is the Man of Sorrows, an exceptional example of Botticelli's later work being auctioned off as a premium lot. These are subjugated to pre registration so please contact Sotheby's directly for knowledge on pricing estimates and eligibility. States to be attributed in 1500 this work showcases a frontal posed Christ. The emotion and glare is that of confrontation, emanating the title "man of sorrows"    Surrounding his crown of thorns is a halo of angels, these  angels circulating lament his pain by  holding the tools of his fate in crucifixion. What is also important to note is the findings completed through a recent appraisal, infrared imaging showcased that the panel was actually prepared for another work of mother Mary and a Child. This can only significantly change the valuation of the piece in question. Along with the last comparable sale of a Botticelli was the 2021 Portrait of Boy holding a Roundel at 92.1 million dollars.
‌‌Saint Mary Magdalene Reading by Correggio, Lot #23
Another major highlight is this work by Antonio Allegri, better known as his moniker Correggio. This work is dated at the beginning of Correggio's career and stands as an excellent example of his style and technique. This also is one of the earliest examples of the subject matter which led to popularity as the lounging Magdalene a "moving meditation on female piety" . Another reason this boasts such a high estimate between 4.5 million and 5.5 million USD is that this is a recent rediscovery added to Correggio's catalogue . According to the catalogue it has a significant provenance bouncing around the collections of Florentine nobility to palaces in Parma. A lost masterpiece now finding its new home.
Portrait of a Man by Andrea del Sarto, Lot #20 ‌
Another rediscovery in this sale is that of Florentine master Andrea del Sarto. Though not as easily recognizable as his predecessors Raphael and Da vinci, Del Sarto holds a significant place in art history as the father of the mannerist movement and the teacher of many of it's leading names. Mostly known for his large frescos and panel paintings, this portrait is rare as it is commanding. Little is known about the sitter of this portrait but his expression and gaze promotes this ideology of what Leonardo calls "meoti mentali" animating movements of the mind. Regardless, this work is undoubtedly Andrea and propels itself as a grand new edition to his oeuvre (body of work) and justifies t  he 2 million to 3 million estimate.
Portrait of a Seated Lady by Artemisia Gentileschi, Lot #31
Artemisia is arguably the most influential female painter of early modern Europe. She holds her place in history on the same caliber of masters such as Da Vinci and Michelangelo, and is a successor in the Baroque manner of painting. Best known as a portrait painter and always featured her patrons, typically of kings, nobility, and high standing officials of the church. This portrait is an excellent example of the manner of the decorative accents on the dress and intricacy of the hair. Artemisia was known for her attention to detail and to those that see that in the decorative piece of the chair she added the reflection of her sitter, showcasing true skill and talent in her ability. This work is estimated to fetch between 2 million and 3 million. This is of no surprise since the mid 20th century there has been a new captured imagination and focus on the history and historic neglect of female artists.
---
Another way of adding art to your portfolio
We know that investing in art is something that might seem complicated and challenging-not to mention expensive.
With Masterworks there is likely a solution.
We want to democratize the blue chip art market and provide access to an asset class that was once only for the super wealthy. Masterworks is the first platform that allows investors to purchase shares representing an investment in authenticated, multi-million-dollar artwork.
We handle the pricing, authentication, and purchasing for you (with help from our expert research team, our partners at Citi Bank and Bank of America, and our team of art world experts). It's now possible for regular investors like you to invest in multi-million-dollar artwork and share in proceeds from the sale of masterpieces from artists like Basquiat, Banksy, Kaws, and more.
Join a community of over 300,000 with a love of art and passion for investing with Masterworks.io
---
‌‌
‌‌
---