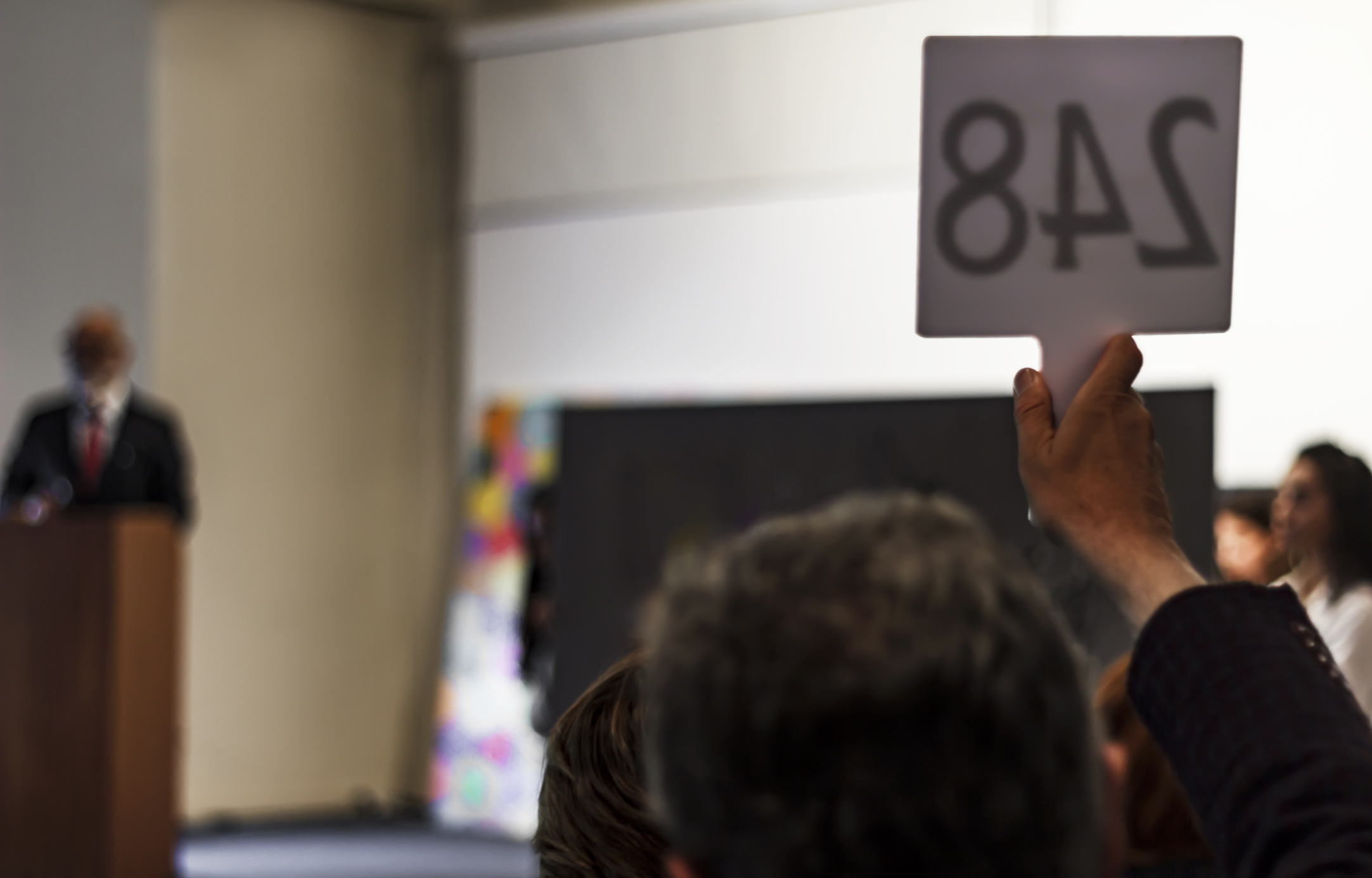 2022 Auction Recap: Jan-June
---
In a time when larger economic factors are affecting the majority of market sectors, art seems to be charging forward. The first half of 2022 saw a grand total of $7.4 billion in auction sales — a considerable uptick from the $5.91 billion from the first half of 2021*.
This also places the premium end of the auction market at its highest level ever for the first six months of the year. 
Key Findings
Grand total of sales accounting for $7.4 billion 
The average sell-through rate at auction was 86.5% from January to June 2022
The NYC stage is leading the pack garnering 51.1% of the market *
Where Was The Most Art Sold?
Tensions arose in preparation for the spring auction season due to tumbling stock markets. However, days following the downturn, New York served as the epicenter of a monumental week in auction sales, boasting more than $2.8 billion across the big three auction houses and reinstating itself as the dominant destination of the global auction market, followed by London and then Hong Kong. 
What Kind Of Art Sold The Most At Auction?
In terms of what art stood out these first six months, a focus on younger and emerging artists was seen as a driving force for the Post-War and Contemporary category. This category saw totals of $2.52 billion.
Following closely behind is the Impressionist and Modern art category. Boosted by prominent single-owner collections such as the collection of Anne H. Bass sold by Christie's, sales of this category realized $2.41 billion in the first half of 2022. 
What Were The Outcomes Of Other Collectibles At Auction?
In terms of other categories that saw strong demand at auction, Jewels and Watches were one to see an enthusiastic growth. During the first six months, sales of jewels and watches accounted for $837.8 million (11.3% of market share), a significant increase compared to $653 million in 2021. 
In a surprising turn of events, NFTs did not excite the auction block as they did in its debut year in 2021. Last year, NFTs had become an integral part of the art market and sales strategy with many auction houses dedicating online sales and departments to the burgeoning medium. However in the first half of 2022 NFT sales at auction realized only $5.8 million, a significant drop from the previous year's earnings of $116 million.
What Is Next For The Art Market?
 With questions arising about the state of global economic affairs, rumors of a recession, and a looming crypto winter on the horizon, the first half of 2022 for art has shown a favorable alternative to traditional asset classes. Though things prove to be positive in the art market as of now, a full evaluation cannot be made until auctions in November commence.
---
Data provided by Arttactic data base*
---