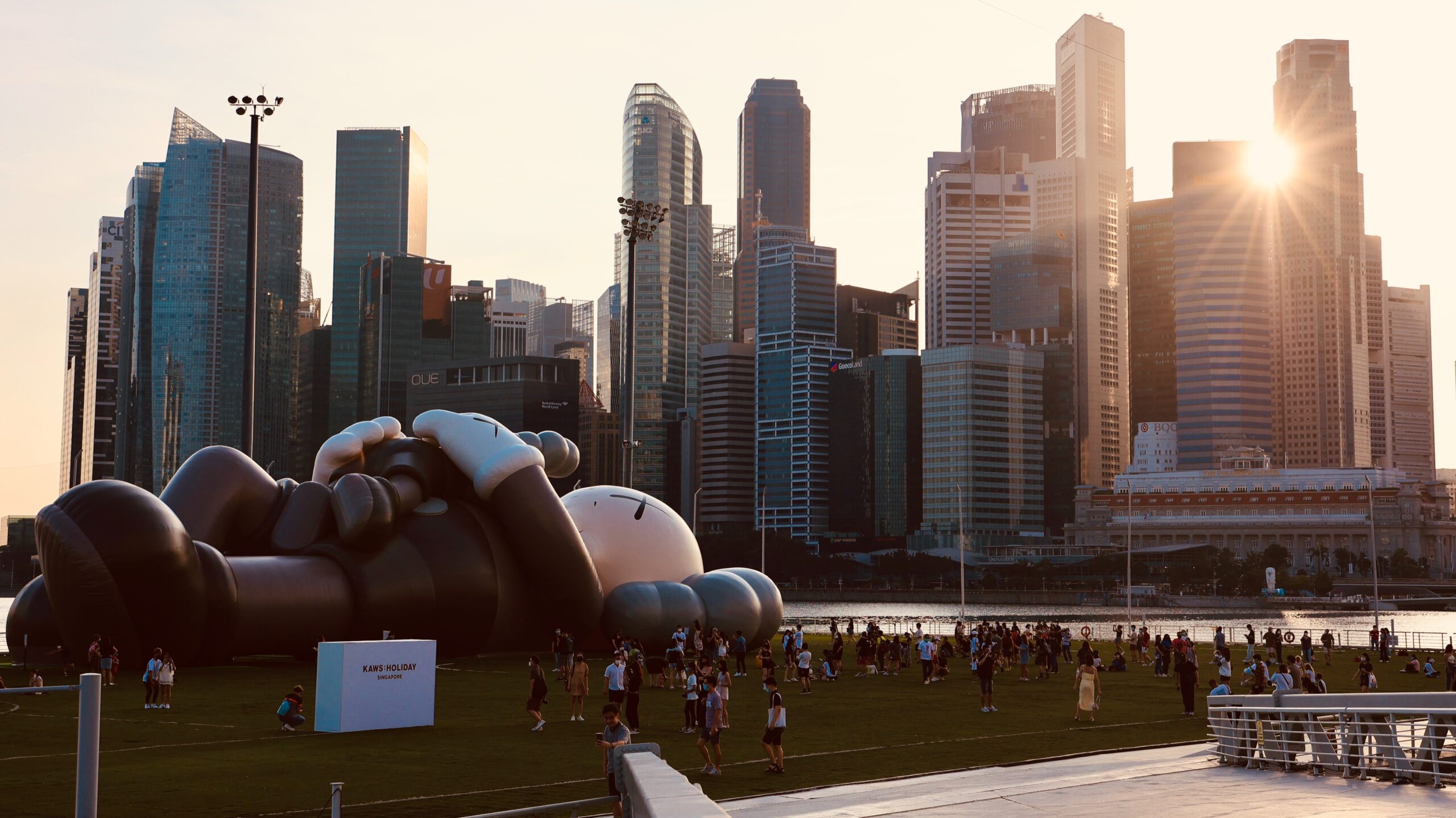 Legal Dispute Over KAWS Exhibition Ends in Settlement
---
Brooklyn-based artist Brian Donnelly, also known as KAWS, was the center of a legal dispute in Singapore between two organizations. KAWS' art, especially his large-scale installations of his beloved creatures, is very popular with both the art world and hypebeast culture. 
The premise of the suit was regarding one of these large-scale installations and the intellectual property of the exhibition.
Background
In November 2021, the Hong Kong-based studio AllRightsReserved (ARR) organized a KAWS exhibition in Singapore. The exhibition was titled "KAWS: Holiday Singapore" and will be hosted at the city's waterfront, Marina Bay. However, the Ryan Foundation — a non-profit art development group based in Singapore — filed an injunction against ARR to halt the exhibition. 
Read: Celebrating KAWS' Chum Figure on the 20th Anniversary
Who Filed the Lawsuit and Why?
The plaintiffs were Ryan Su and Adrian Chu, founders of the Ryan Foundation (TRF) and prominent art collectors in Singapore. The duo was supposedly a part of the exhibition's planning and claimed that ARR had violated the foundation's intellectual property rights and misused confidential information regarding the exhibition.
TRF then noted that it had discussed the possibility of holding the exhibition in Singapore back in 2019, but the negotiations failed. Thus, the organization alleged ARR used information handed over in the previous years to hold the KAWS: Holiday installation themselves. 
What Were the Repercussions of the Lawsuit?
This injunction briefly stopped the installation of the giant "companion" sculpture by KAWS and stopped all ticket sales and any merchandise related to the exhibition.
It's important to note that the courts overturned the injunction almost immediately after ARR presented its arguments in court. The exhibition was held two days after the intended opening in November 2021, but a legal dispute between the two parties ensued.
TRF went a step further and pushed forward toward a full trial, leading ARR to file a counterclaim for defamation against the Ryan Foundation. 
What Were the Results of the Lawsuits?
After a 10-month legal dispute, an out-of-court settlement was finally reached on September 21, 2022. TRF's founders, Ryan Su and Adrian Chu, officially apologized on September 23rd regarding the previous allegations against ARR.
The apology read: "ARR had the right to organize and conduct the Exhibition in Singapore. We apologize for any embarrassment and/or distress that the allegations have caused to ARR and its officers."
The settlement and apology led ARR to drop the defamation suit against The Ryan Foundation and share their thanks to supporters for their claim through a social media post.  
KAWS, the artist at the center of this legal dispute, issued no statement about the settlement. 
---