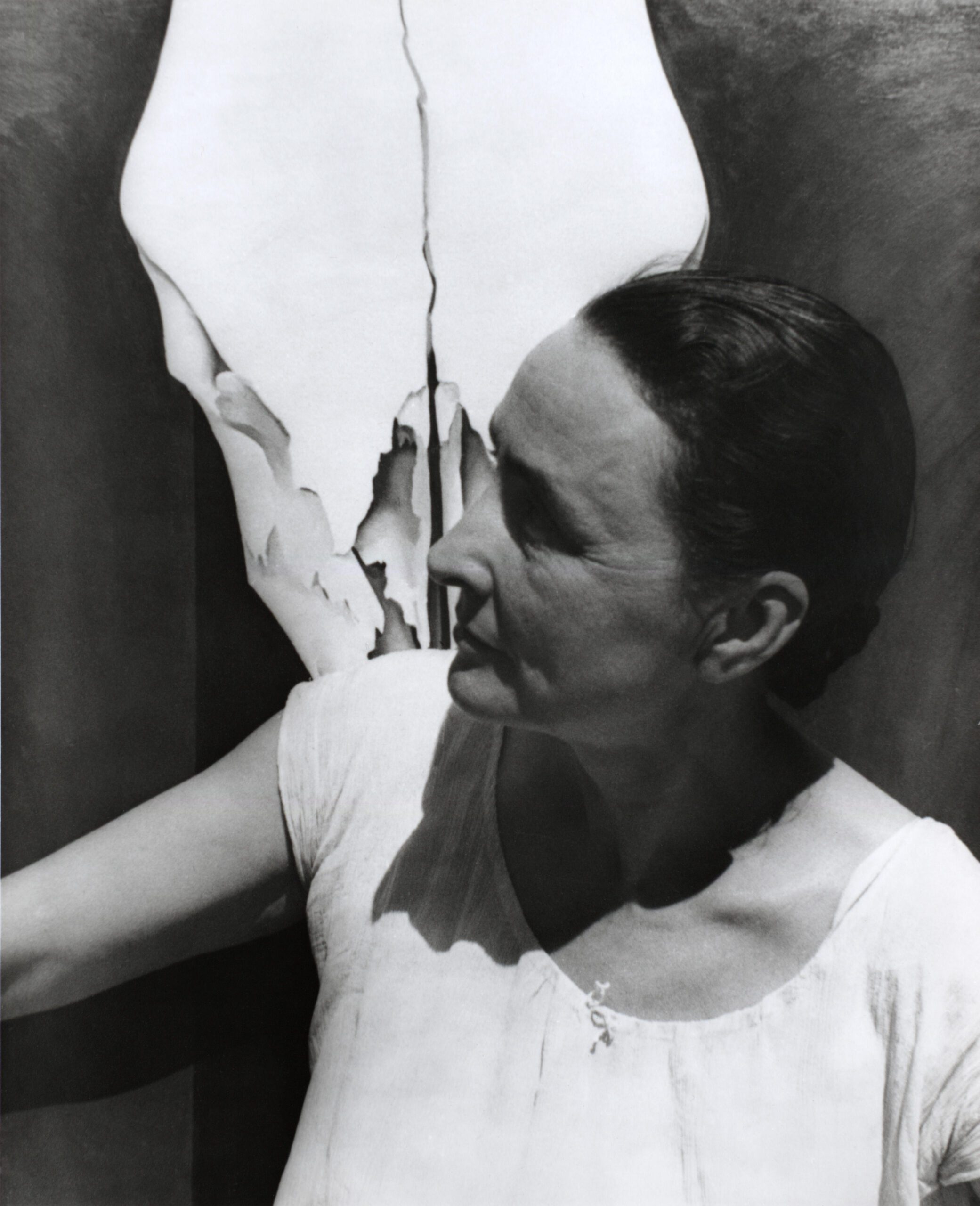 Who is Georgia O'Keeffe?
---
Georgia O'Keeffe was an American modernist artist. She was known for her paintings of enlarged flowers, New York skyscrapers, and New Mexico landscapes. Few female artists dominate the industry, one of which is Georgia O'Keeffe, "The Mother of American Modernism." Her reputation as an artist equates to the value of her art pieces which makes them worthwhile alternative investments.
Therefore, an acquisition of an O'Keeffe art renders assured revenue for art sellers or people who want to secure their money in an investment that grows in value over time. You'll know more about O'Keeffe, her art, and its value while reading this article.
Artistic Style
O'Keeffe ushered the dawn of America's modern art industry in the 90s as the first female painter who received accolades in New York for her artistic style. Her aesthetic manifests simplification, realism, and abstraction of natural and man-made wonders. O'Keeffe's skillful manipulation of shape, forms, and colors highlights compositions and brings in deep-seethed representations beyond what the naked eye can see. She used her art to purvey emotions and messages that reflected her entirety and her journeys. Unlike other artists, O' Keeffe traveled using her car turned mobile studio to pursue her passion across the United States.
As O'Keeffe reached far-flung and remote places, she had created numerous works that exemplify uniqueness on their own. The stunning oil on canvas landscape pieces she made was titled the "Black Mesa Landscape" and "Rust Red Hills." These two showcase varying textures while rendering a sense of profound resiliency. Thus, said art pieces prove O'Keeffe's unmatched prowess in her craft.
Artist Arthur Wesley Dow inspired the painting technique and style of O' Keeffe. She noted how Dow's notion on composition and making a space beautiful by filling it up pushed her to explore her aesthetic as an artist. Her years of insurmountable pursuit of her craft turned her into one of the most significant figures in the art industry.
Featured Artworks
O'Keeffe is notable for her alteration of complex elements into a simplified form. She externalizes her style by using things around her, most of which are flora and fauna. To explore more about her craft, we will cite some of her top art pieces.
The most famous flower paintings of O' Keeffe are " Jimson Weed or White Flower No. 1," "Oriental Poppies," "Red Canna," and "Black Iris III." She made up-close versions of flowers with the illustrative play of colors and strokes to express meanings. The Jimson Weed painting is her most valued art piece. In the said painting, she shared her desire to give the world to someone who has the privilege of ambiguity.
On the side, O'Keeffe has become enamored with skulls as symbolic elements. She crafted "Ram's Head White Hollyhock and Little Hills," "Summer Days," and "Cow's Skull: Red, White, and Blue." She incorporated giant skulls in the said three art pieces that depicted juxtaposition. For instance, both the Ram's Head White Hollyhock and Little Hills and Summer Days feature a giant skull floating over a landscape. To further render delineation, O'Keeffe incorporated flowers, expressed in myriad ways due to their combined soft and hard elements. For Cow's Skull: Red, White, and Blue, O' Keeffe aimed to depict the American soul's strength as amplified by the colors she used in the painting.
O'Keeffe also made pieces where specific techniques pop's out. In the "New York's Radiator Building at Night" painting, she captures the realistic ambiance of the city. Meanwhile, she showcased intense abstractionism on the "Sky above Clouds IV" painting that rendered stylized elements similar to the clouds she had seen by the windows of planes during her travels.
Appraisal of Craft
Being hailed as "The Mother of American Modernism," O'Keeffe has established herself as an irreplaceable artist. "White Flower No. 1," a Jimson Weed in bloom, had made her the highest-selling woman painter of all time for having amounted to $44.4 million or £28.8 million. Sotheby's in New York auctioned the painting in 2014 and had surpassed Joan Mitchell's "Untitled Work," valued at $11.9 million or £7.5million at the auction house. The White Flower No. 1 painting was lauded by BBC Arts Editor Will Gompertz, who claimed that O'Keeffe's work is "of the highest quality."
O'Keeffe's painting was initially auctioned at the O'Keeffe Museum in Santa Fe, New Mexico, for $.6.2 million before it was auctioned at a high price at Sotheby's. The said museum allocated the sales in its acquisition funds, same as the two other O'Keeffe works that were sold. Although O'Keeffe had passed away, her art pieces continued to rise not just in prominence but also in value. In this case, the White Flower No. 1 or a Jimson Weed painting was deemed as the most profound art piece that O' Keeffe has made in her career as an artist.
Valuation
Apart from the White Flower No. 1 or Jimson Weed painting, there are a few standouts among O'Keeffe's roughly 2000 art pieces. Runner-ups to the highest-priced artwork of O'Keeffe are the "A Street," valued at $13.2 million, and "Lake George with White Birch," sold for $11.2 million. In terms of technique, the top is the "Red Poppies," "Ram's Head White Hollyhock and Little Hills," and "Alligators Pears."
An abstraction of flower, "Red Poppies," comprises soft hues of reds and blacks. "Ram's Head White Hollyhock" and "Little Hills" entail the incorporation of a skull above a landscape. Then, the "Alligator's Pears" painting shows abstraction and realism that emphasized dominant colors. Numerous times, O'Keeffe's craft depicted her unique techniques and had made a lasting impression on people. For example, in her piece "My Shanty," she highlighted realism, while in "Blue," she focuses on the progression colors and blue.
O'Keeffe's artworks are usually sold at auctions.
O'Keefe's Life in Paintings
Meanings make artworks invaluable. They are manifestations of an artist's feelings and a medium connecting their ideas to the world. As for O'Keeffe, she lived a nomad-like life in pursuit of art, and she continued to paint even when she was about to become blind. Her last art piece is the "Sky Above the Clouds IV, " an abstraction of multiple underlying clouds over an infinite horizon.
Tracing back her beginnings, an early work of hers is the "Dead Rabbit and Copper Pot" in 1908. It is a still life that she did as a student. By 1914, O'Keeffe created the "Rotunda at University of Virginia," where she expressed her academic prowess as an art teacher. Later on, she encountered the works of Arthur Wesley Dow and did the "No.12 Special" charcoal drawing in 1914, which perpetuated her modern art career. By 1916 and 1918, she had engaged in watercolor painting. O'Keeffe produced "Sunrise" and "The Flag." In1924, she began making flower paintings which soon became her signature art theme. She created the "Red Canna." Soon, she made her greatest masterpiece, the "White Flower No. 1 or Jimson Weed Painting." Then, she imbibes her fascination with abstract delineation using skulls and landscape. O'Keeffe created the "Ram's Head White Hollyhock and Little Hills" in 1935. She continued to create art pieces until she lost her eyesight in 1984 and died in 1986.
---