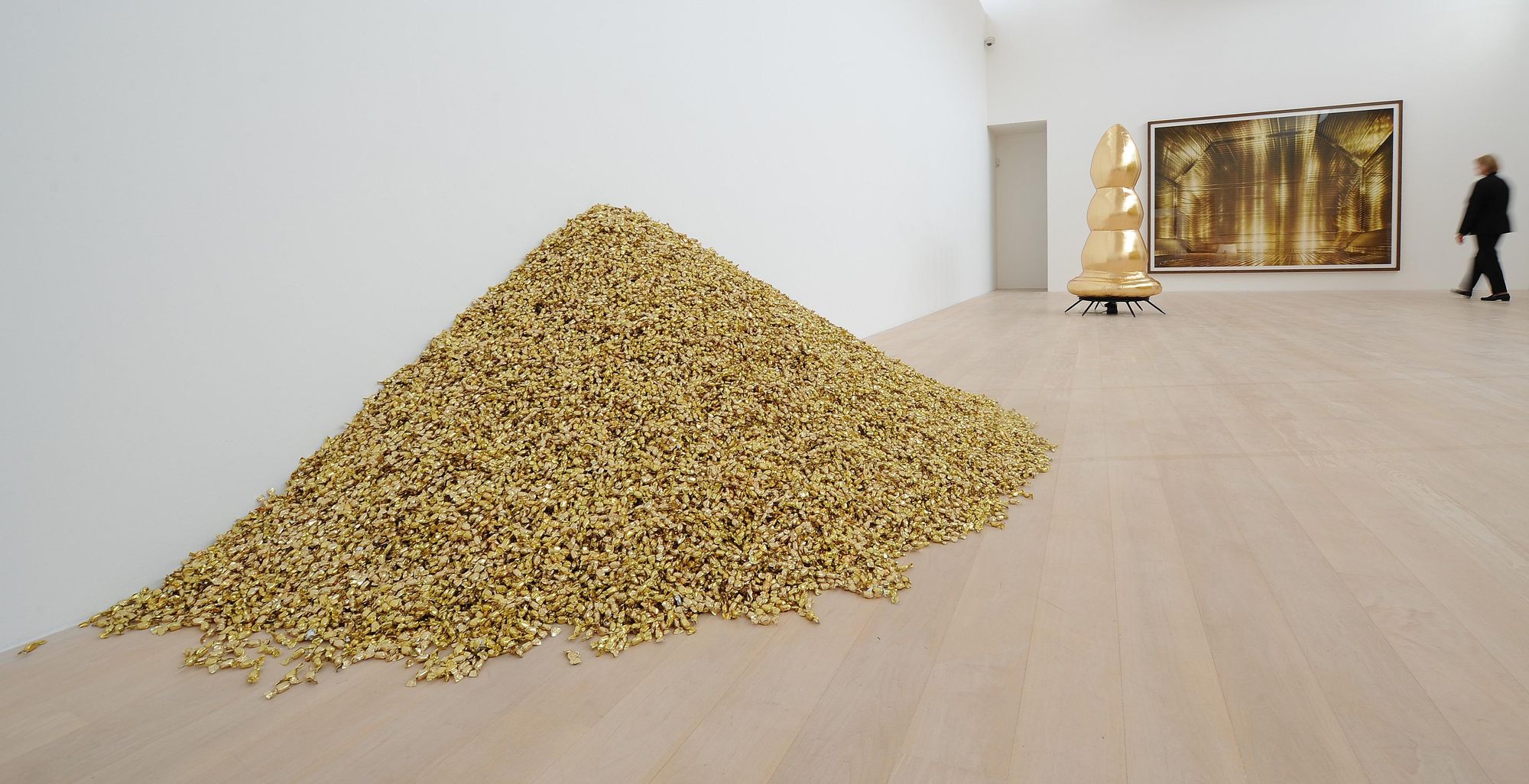 A Tale As Old As Time: The Romance of Félix González-Torres Told Through His Art
---
Some of art history's greatest works have been profound dedications from an artist to their muse. Some that come to mind are Rodin's busts of Camille Claudel, Picasso's portraits of the many women in his life, but none can top the epoch of the love story between Félix González-Torres and Ross Laycock. Let's explore a few examples.
---
Who is Félix González-Torres?
Cuban-born artist Félix González Torres was best known for his minimalist installations featuring ordinary everyday items, but like most contemporary artists, their work just needed to be broken down to reveal the meaning behind these objects. Oftentimes noted as "quiet elegies" his most famous artworks are those that the late artist dedicated to those close to him, like his long-time partner Ross Laycock. Prepare to break out the tissue box.
---
Untitled ( Perfect Lovers) 1991
When entering the gallery at the MOMA some may notice the two battery-powered clocks awkwardly placed close to one another, and mistake them just for what they are- clocks. But there is a beautiful story of unity, loss, and love that surpasses time.
The two clocks are suggested to represent two partners living simultaneously in a relationship. When installed they are to be wound together to start and function in unison. However, with time the batteries of one will begin to falter and one clock will fall out of sync and eventually stop. Meant to stand as a representative of a relationship succumbing to the test of time.
Despite falling out of sync these clocks are still exhibited in a formation of an infinity symbol.  The clocks once stopping are intended to have their batteries replaced and wound to start again together- synced back to perfect unity and thus two perfect lovers.
If the tears are not streaming down your face yet, this work evokes a whole new meaning when learning that González – Torres passed away in 1996, just 5 years after his partner Ross Laycock during the AIDS epidemic. It's almost as if Felix's clock just ticked a bit slower.
---
Untitled (Portrait of Ross in L.A.) 1991
Exhibited at the Art Institute of Chicago, is González-Torres' direct homage to his partner Ross Laycock, sweetly.
Comprising of 175 pounds of candy meant to correspond to the ideal weight of Ross when healthy is a pile of colorfully wrapped candies. Viewers of the exhibit are encouraged to take a piece of candy when visiting. With this action, the pile begins to decrease in weight and size alluding to Laycock's weight loss during the end of his life due to AIDS. But an important trait to the work is the strict instructions like in Perfect Lovers, that the pile is constantly replenished every evening. This metaphorically grants immortality to the memory of Ross.
---
What we love about Gonzalez-Torres's work is that it not only points out the transience of life and the time we have together but also how in love and the memories we make, we may live on forever.
---