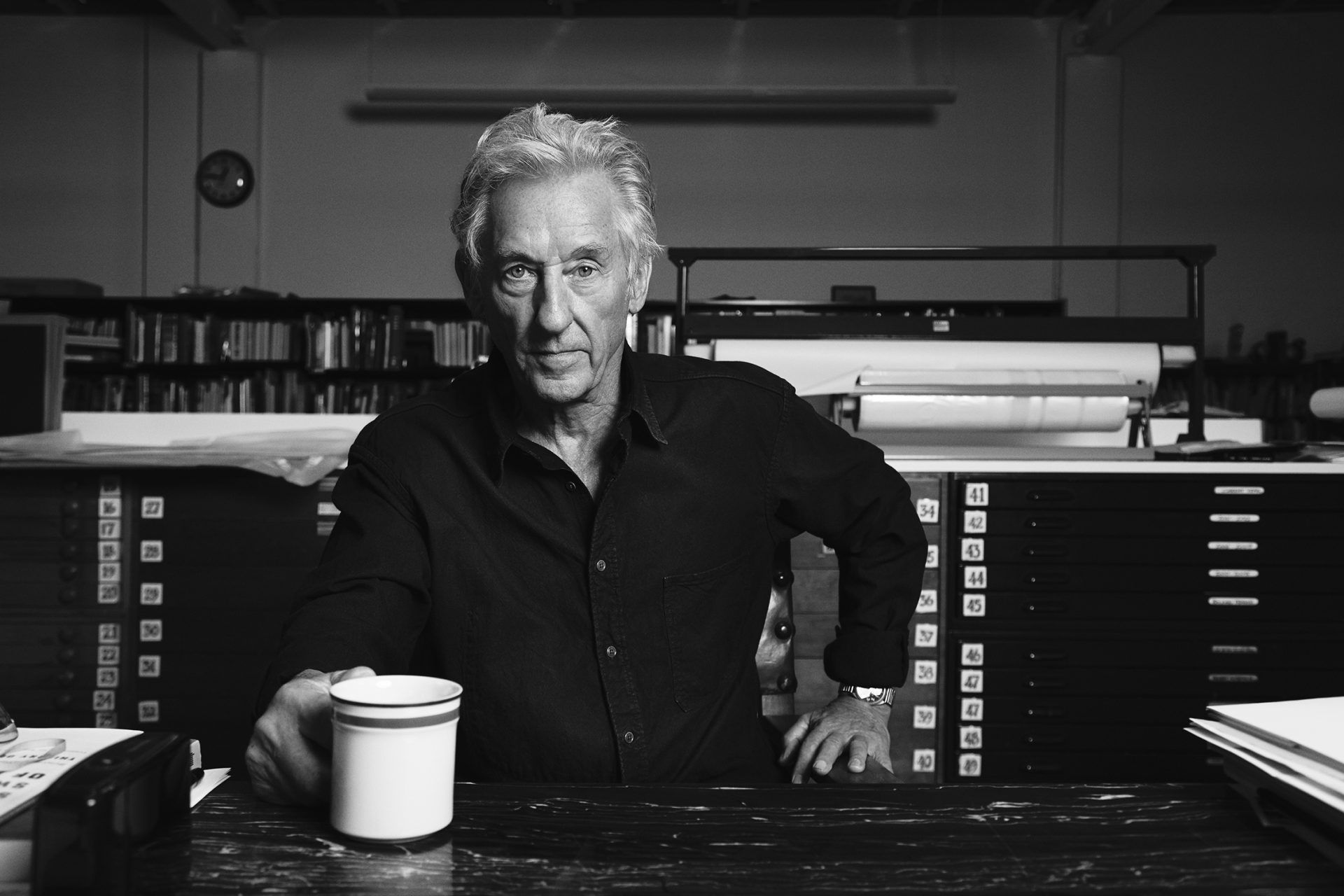 Artist Spotlight: Ed Ruscha
---
When thinking of Americana, our minds either transcend us to the various natural landscapes we either visit or reside in, or to the commercialized realm of corporate CEOs and franchise chains. Ed Ruscha, and his art,  sits perfectly balanced between these two opposing themes. Ruscha's catalogue raisonne (otherwise known as a whole collection of his completed art works) plays homage to traces of American consumerism set against the backdrop of these naturalistic landscapes.
Born December 16th, 1937 in Omaha Nebraska. Ruscha spent the majority of his childhood in Oklahoma city, in the heartland of the U.S. before setting off for Los Angeles, California.  He originally pursued an education in graphic design at the Chouinard Art Institute, now known as California Institute of Arts, or CalArts for short. There his interests shifted from a commercial approach of art to a more conceptual and subversive style. The result of that is the technique we see today in much of Ruscha's works where he treats language and words as individual forms and constructs to fulfil the message that they convey on canvas.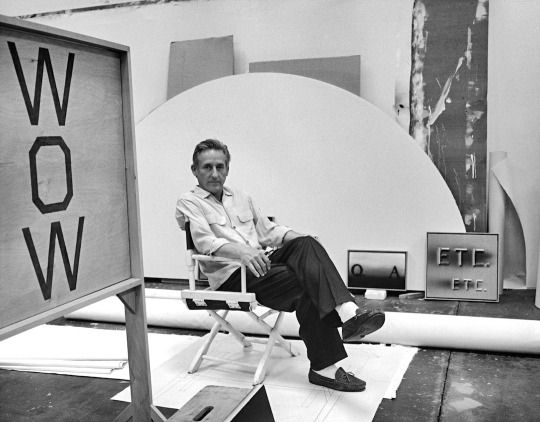 With much success in the 1960s we have seen a return of the Ruscha craze. His works have been exhibited at a number of solo shows at the Museum of Contemporary art, Chicago, and the J. Paul Getty museum in LA. In 2004 he had a retrospective (a curated exhibition of an artists' best works) held at the Whitney Museum of American Art in New York. Ruscha also represented the United States in the Venice Biennale ( an international art exhibition) in 2005. He has also been represented by mega global gallery, Gagosian since 1993. Now well into his 80s the artist has amassed significant acclaim from all corners of the art world. In 2013 Times magazine ranked him among the 100 most influential people in the world. Along with a number of his sales making headlines, the most notable being from the 2019 Post war and contemporary sale at Christies, Hurting the world radio #2 fetched an artist record of $52,485,000. This was followed by another Christie's sale in 2014 of Smash (1963) which sold for $30,405,000.
---
Masterworks x Ed Ruscha
Varieties of Internal torment (1993) is quintessential Ruscha. The words "varieties/ of internal/ torment" are set against the backdrop of a snow- capped mountain, in Ruscha's famous reverse stencil style. This is one of a series of mountain paintings. This one at 48 inches x 84 inches is one of the largest. This series has been quite desirable with comparable sales like God Knows Where (2014) which sold for £3,375,00 pounds at Phillips, London back in 2020. Along with Sex at Noon Taxes ( 2002) which sold at Phillips, New York for $4,338,500 in 2010. These are just a few, but you can browse through Ruscha's other works on the Masterworks database.
---
See important disclosures at masterworks.io/disclaimer
---