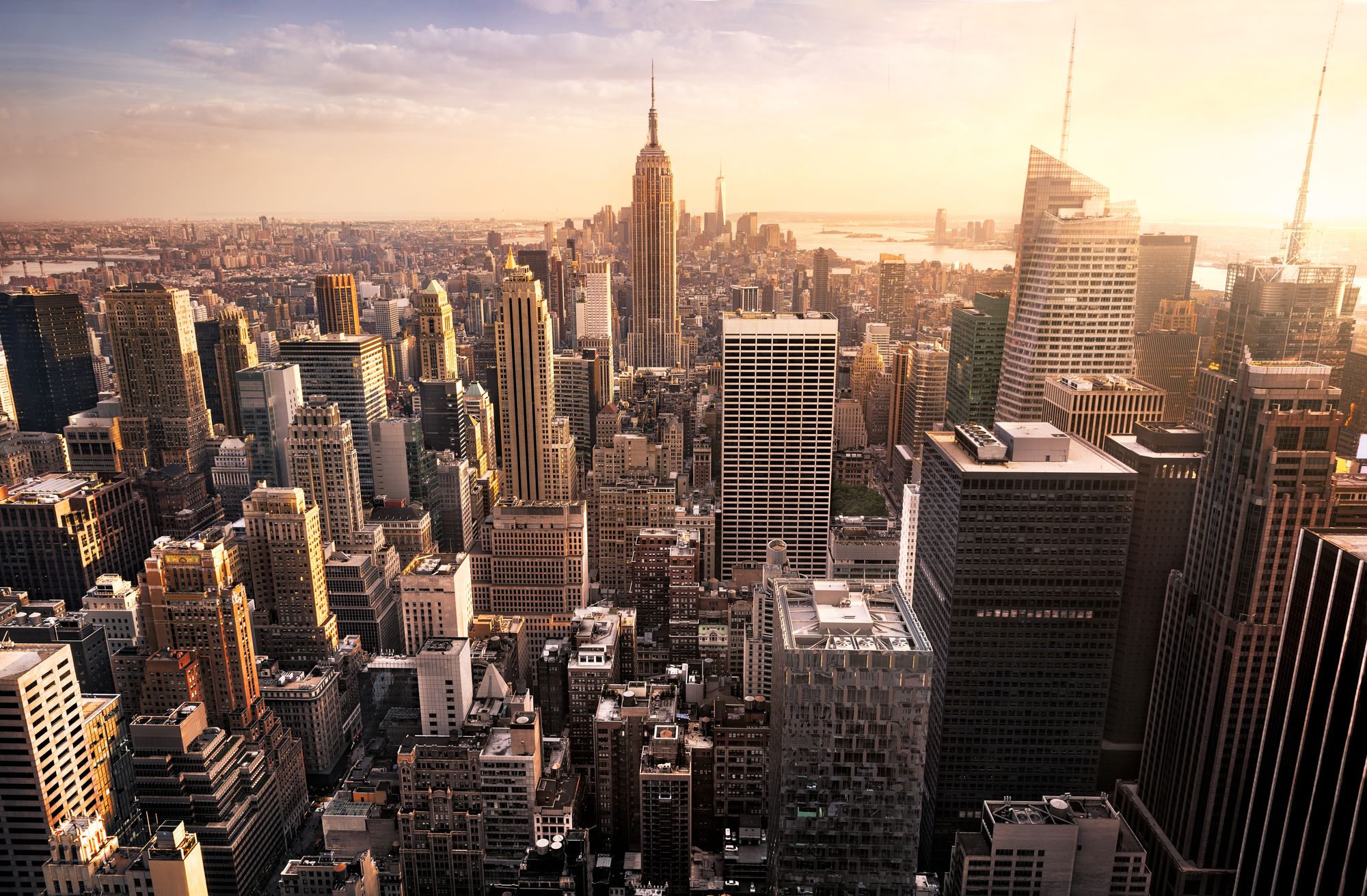 Art Collectors Guide to New York
---
In terms of art world capitals, there is nowhere like New York City. A global hub for all sectors of business, New York also is the birthplace of many fine art movements, and the center stage of many of the biggest sales in art auction history. We know that navigating this world can be confusing so we have a guide to how both new and established art collectors can take a bite out of the big apple.
---
Galleries
If anyone is starting out or a veteran in art collecting, a gallery is a great way to start. These are brick and mortar establishments where you can browse work that is available and discuss markets and pricing with art consultants on site. New York has no shortage of incredible galleries that also hold a global reach and represent a number of well known and up and coming artists.
Founded in 1993, David Zwirner is one of the larger American contemporary art galleries. It has three locations in New York and one in Honk Kong, Paris, and London. The Gallery has an impressive list of artists that it represents, including both well established artists like Joseph and Anni Albers; and new artists in the art market like Njideka Akunylii Crosby.
525 w. 19th St.
Hours of operation Tues – Sat 10-6
There needs to be no introduction for mega global art gallery Gagosian. Owned and operated under Larry Gagosian, the art gallery represents arguably the most influential artists of the 20th and 21st century solidifying them as a skilled purveyor of contemporary art. The west 24th St location is the original gallery space when Gagosian opened in 1980. Since then, sixteen galleries have opened in international locations carrying art works from artists like Urs Fischer, Takashi Murakami, and Ed Ruscha.
555 w 24th
Hours of operation Tues- sat 10-5:30
Along with Gagosian, Pace holds a significant grasp on the contemporary art scene. Founded originally in Boston in 1960, the new york location opened in 1963, the peak of the New York art scene. For over 60 years now, Pace Gallery had their hand on the pulse of the ever changing taste of what is popular in the art world. Today Pace is representing some of the biggest names like Jeff Koons, David Hockney, Yoshimoto Nara, and different artists of the same caliber.
540 W. 24th
Hours of operation Tues – Sat 10-6
---
---
Art Fairs
Another great way of adding to your art collection would be to attend an art fair. Art Fairs are multi day exhibitions that showcase a variety of artists and galleries. These are huge events often taking place in convention centers. Art Fairs are known as a place where art dealers, curators, art advisors all flock to see what is new and current in the art market. If collecting art is something that you are interested in, fairs are a great way to start and thankfully New York City hosts a number of various ones. Here are a few examples.
Beginning in 1994, The Armory Show was the vision of four New York art dealers, the product is nothing short of being the biggest New York Art Fair. The New York Times called it "a top draw for heavy hitting collectors, gallerists, celebrities, and art lovers". The Armory Show is considered to be the kick-off event of the New York  Fall art season. There is no question that this is a great meeting place for collectors, galleries, and artists to all mingle.
Where is the armory show held ?  The Javits Centre
When is the armory show?  September 9 -11 2022
Better known as just Frieze, is an internationally known contemporary art fair. The Three locations are in New York, London, and Los Angeles. The first Frieze New York took place in 2012 originally on Randall's Island. Now, the fair is held at The Shed, a popular convention spot in Hudson Yards. Here is an art fair that is more geared towards an international presence. Frieze also produces a number of articles and other exhibitions worldwide, check out their site for more info!
Where is the Frieze NY held? The Shed
When is Frieze New York? May 18th – 22 2022
---
Neighborhoods
Another great way for those interested in art collecting to get a feel or idea about the art they want to acquire is to scope out neighborhoods that are hubs for artists studios or rich in New York Art History.
Chelsea
Consisting of the area between west 34th street to west 14th street and from the Hudson river to 6th avenue, is the popular neighborhood of Chelsea and the Meatpacking district. This area is known for being a hub of galleries, artist studios, and trendy restaurants and shops. Also home to the Whitney Museum and the highline. This neighborhood is a great place to look for that next must have piece and experience the fine art side of New York.
SOHO
Otherwise known as South of Houston street, SOHO is a  New York neighborhood gem. Although best known now for it's high street fashion, SOHO  was once the art center of the city. Back in the 1970's SOHO became the home to many artists thanks to organizations like the Artist tenant association. Some artists are still residing in these lofts and are creating art still to this day. Go take a stroll down Spring street and take in all the works of art this neighborhood offers.
Greenpoint
Located in the heart of Brooklyn, Greenpoint is the new artist neighborhood. Just take a trip on the G train into this quiet cute neighborhood that is overflowing with artist studios and local shops and businesses. Greenpoint is also the home of The Other Art Fair.  A smaller fair that hosts a number of smaller and unrepresented artists twice a year. Don't be fooled, not all the significant art is exclusive to Manhattan.
---
Art Investment Platforms
There is only one online platform solely dedicated to art investment and its located in the heart of NYC! That is Masterworks.io. If collecting is something you want to pursue but don't have the space or time to go to galleries or fairs, then consider using a platform that makes investing in art seamless and simple.
Masterworks offers a unique ability to purchase shares representing an investment in authenticated multi-million-dollar artwork, like Basquiat, Picasso, and more. We are backed by our decades of art world expertise and our research with Citi Bank and Deloitte. We are also keeping a pulse on the effects of Covid-19 on the art market.
---