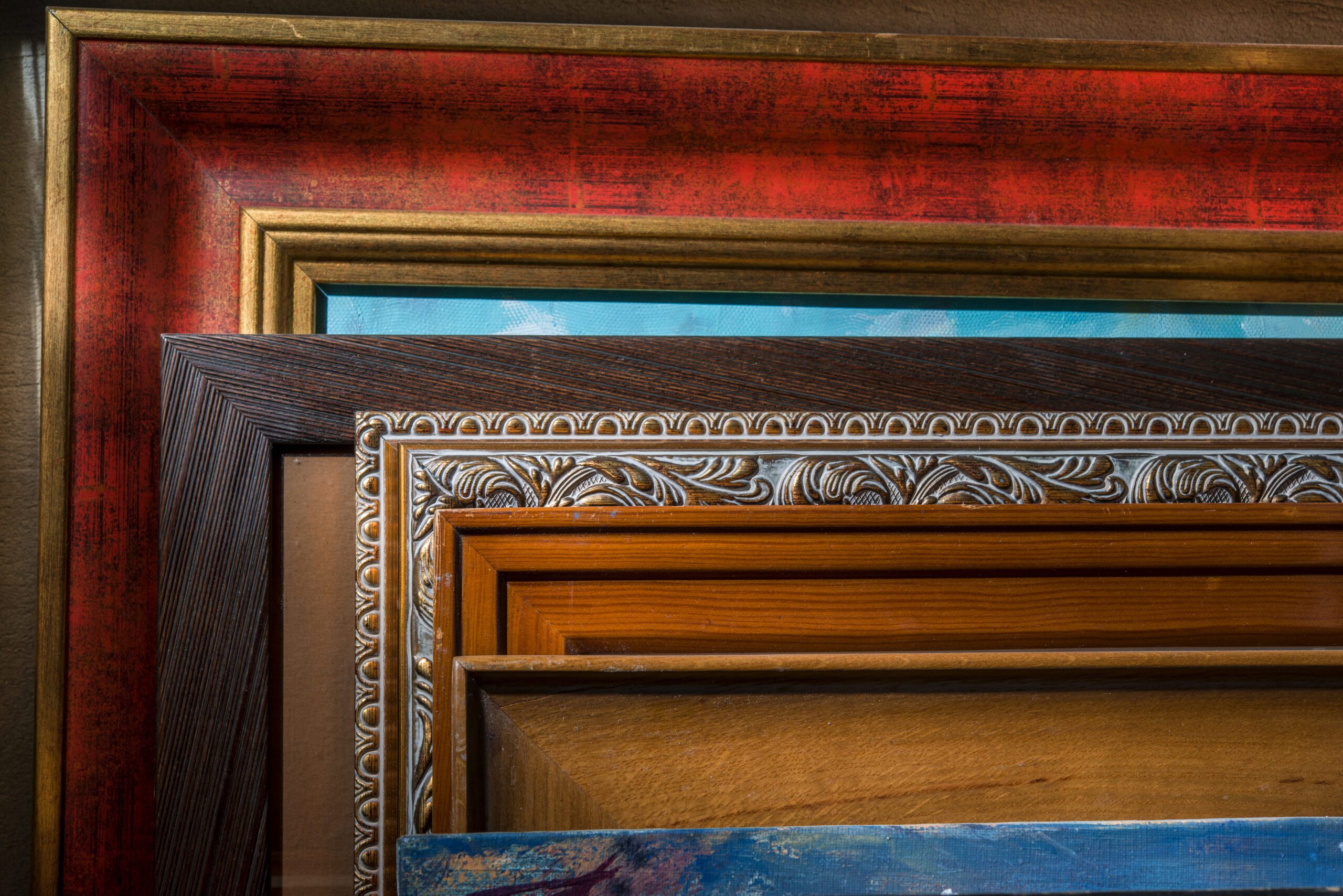 The State of Art Collecting in 2022
---
The world of art collecting doesn't look the same as it did a decade or even just 5 years ago. New art forms have been introduced, the state of the financial world has shifted, and art galleries and auction houses were forced to close during the height of a global pandemic.
So what does the world of art collecting look like in 2022? What's changing? How do collectors feel about it?
Saatchi Art released a report on the "State of Art Collecting 2022,"* gathering insights from a thousand art collectors to better understand their willingness or resistance to evolving digital trends, including the rise in NFTs, using online sources for artist discovery, and more.
Digital Platforms Continue Gaining Popularity
An equal number of art collectors reported discovering new artists through online marketplaces or galleries (37.4%) as those who go through physical art galleries (36.7%).
Galleries that were surveyed by economist Clare McAndrew for a UBS and Art Basel art market report showed that more than a third of sales had taken place on dealers' websites or through art fairs' online viewing rooms.
Even with in-person art fairs and exhibitions resuming and reopening, online purchasing has remained a large part of collectors' buying habits and has increased in volume for collectors in every age demographic.
According to the Saatchi Art Report, 61% of surveyed art collectors are comfortable buying art online. They're also spending as much on art online as they are in person: 58% spent over $2,000 on art online last year and 56% spent more than $2,000 on art in person.
It also seems that the shift to online shopping and browsing has led collectors to spend more on art. 42% of those surveyed have purchased more art since the start of the COVID-19 pandemic.
This could have many contributing factors including seeking investments not tied to the stock market, getting more into interior design while being stuck at home, as well as decreased barriers of entry to the art collecting space. Art advisors seem to also be declining in popularity, making up 6% of sales across all markets in 2021.
Many collectors are comfortable toggling between online and in-person channels. Over half of all respondents say they have discovered an artist online and purchased their work offline, or vice versa. This signals a growing dual-channel approach in the fine art world: marketing efforts online are fueling art sales both online and off, while in-person marketing is also helping sales in both channels.
Collectors are also finding new artists and work through social media, a channel where both galleries and individual artists can drive awareness around new work, exhibitions, art fairs, digital drops, and more.
Art Market Valuation Remains High
Stock market tumbles and red-hot inflation growth has impacted practically every corner of the financial world. However, one alternative asset that has so far carried on healthily is the valuation of the art market.
New York's major spring auction season boasted more than $2.8 million worth of art across the Big Three houses, starting the year of auction sales with many wins. The average price of a work of art sold at auction between January and May 2022 was $48,670 — 180% higher than in 2020 and 26% higher than in 2021. Many in the art business see this as a reflection of a pent-up supply of high-priced works that collectors held onto during lockdown.
The record-breaking sale of Warhol's "Shot Sage Blue Marilyn" for $195 million and the consignment of the Macklowe collection in this period were two of the heaviest hitters. Total sales of art priced at $10 million and above exceeded the equivalent total in 2018 by almost 12%.
The rise of online sales during lockdown also increased the volume of works priced at $10,000 and under by 43%. Online sales made it easier and more cost-effective for auction houses to transact at lower price points in larger numbers.
For this spring season, the two highest valued art genres were Impressionist & Modern Art and Postwar & Contemporary Art. The top 10 best-selling artists of the spring season were split evenly between these two genres.
Art Collecting is Expanding to New Collectors
Aided by easier purchasing methods and a more accessible art world, newer and younger collectors are helping to shape the art market. According to an Artsy 2022 survey, 73% of all collectors in 2022 bought the same amount of works or more than the year prior, compared to 68% in 2021.
That number is even higher for new "next-generation" collectors, with 86% having purchased the same number of works or more than the previous year. This growth in the next-generation segment aligns with the rise of the online art market.
The UBS & Art Basel report shows that Gen Z collectors allocate over 30% of their wealth to art, the highest average among collectors. This is confirmed by Right now, Nathan Clements-Gillespie, Director of Frieze Masters, who said millennials are one of the fastest growing demographics of collectors.
Among these newer collectors, 57% discovered an artist through an online marketplace whose works they later collected, and 66% reportedly prefer to discover artworks on their mobile devices.
New collectors are also less likely to work with art advisors, with 15% of long-time collectors using an advisor compared to 5% or less for those collecting for less than 10 years, according to the Art Basel report.
NFTs and the Future of Digital Art
One of the largest shifts we've seen in the global art market in recent years is the rise of NFTs. Through selling their work as NFTs, artists are able to reach new audiences and develop new income streams, offer proof of provenance for their art, and collect royalties on secondary sales.
Digital art creation has been around for decades and is only growing more popular every year. Of course, it is still very new when compared to traditional mediums such as sculpture and painting. This led Saatchi to ask collectors whether they saw equal, more, or less value in the digital art world.
Art buyers were practically split on this question: 56% surveyed believe that digital art should hold as much monetary value as art you can physically hold.
How the Traditional Market is Tackling NFTs
The traditional art world has also begun to come around to the NFT phenomenon. Both Christie's and Sotheby's — two of the most prominent auction houses — have hosted NFT auctions in the past two years.
Christie's made history in March 2021 as the first major auction house to introduce NFTs to the global auction stage with the sale of Beeple's "Everydays: The First 5000 Days" for $69 million.
Appraisals may continue to be a hurdle for the art world for some time. In July 2021, NFT collector and art museum trustee Eduardo Burillo tried to donate a CryptoPunk to the ICA Miami. However, the museum was not initially able to accept it due to the difficulty of appraising the work.
However, with the recent market downturn in crypto and NFT sale volume, it is hard to say what the future of digital art looks like for art collectors.
Emerging Artists See Greatest Sale Growth
Young and emerging artists became all the rage in 2021 for art collectors. Sometimes called the Ultra-Contemporary genre, these artists were the fastest growing in the auction market by both volume and value. The number of works by an artist born after 1974 jumped by 188% from 2018 to 2022.
In value, these sales have almost quintupled since 2018, growing from $43.1 million in sales to $246 million. The sell-through rate has also accelerated sharply for new artists. Between 2018 and 2020, it stayed between 60-65% but has risen to above 70% in the years post-lockdown.
There are some regional and generational differences among what artists collectors have been gravitating to. A higher share of established artists was collected by high-net-worth collectors in Mainland China, Hong Kong, and Italy.
In major US cities — New York, Washington, D.C. and Los Angeles — on the other hand, collectors showed some of the lowest allocations in their collections to established artists and had the highest share overall (53%) of new and emerging artists' works.
Looking Ahead
Art collectors commonly have a passion for the artwork that they purchase, so it is unlikely that one day they would simply stop. But with rising inflation, shifting trends in the art market, interest rate hikes, and high volatility in the stock market one may wonder how art sales are going to respond.
When asking respondents how much they intend to spend on art in 2022, Saatchi Art found that almost 1/5 said they planned on spending $15,000 or more while only 13% said they would spend $3,000 or less.
Start Investing in Art with Masterworks
Masterworks is the first company to democratize the art world and offer fractional shares of multi-million dollar works of art by some of the world's most sought-after artists such as Yayoi Kusama, Jean-Michele Basquiat, Claude Monet, and Cecily Brown.
If starting your art collection journey feels too overwhelming or expensive, investing in blue-chip art through Masterworks can be a great entry point to the world of art investing. Masterworks' industry-leading research and acquisition teams use proprietary data and art market expertise to curate a collection of iconic works of Contemporary Art.
See important Reg A disclosures at masterworks.io/cd
This material is provided for informational and educational purposes only. It is not intended to be investment advice and should not be relied on to form the basis of an investment decision.
*In January 2022, Saatchi Art surveyed 1004 people from the US who have spent more than $3,000 on artwork in the past year. Of the respondents, 49.7% were between the ages of 18 and 34, and 78.2% were between the ages of 18 and 44.
---