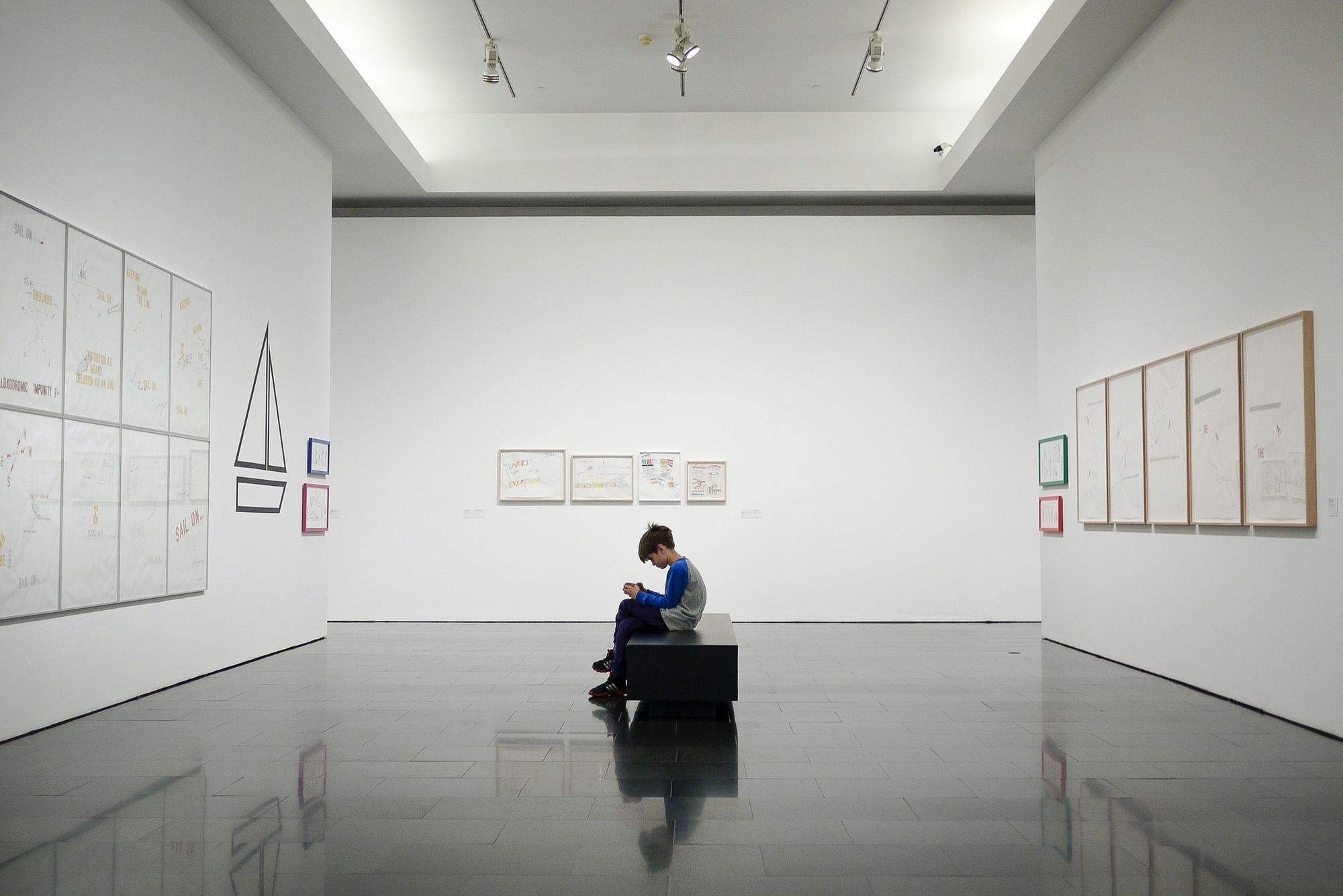 Considering Buying Some Fine Art? Here's What You Need to Know
---
Want to start building your art collection? Here's how to buy fine art as an investment asset.
And while you're probably not going to drop a crisp $66.3 million on L'allée Des Alyscamps, there are plenty of ways to get into the art investing game.
Here's a look at how to buy fine art as an investment—even if you don't have a few million dollars in spare change.
Know What You Like
As gallerists, art dealers, collectors, and auction house experts will all concur (vehemently) it's always better to buy a piece of good art than a bad autograph (i.e. art with only the artist's signature to recommend it). After all, regardless of whether you sell it for profit, you still want something you'll enjoy looking at every day.
So, before you leave the door with money to burn, figure out what you like.
The best way to do this is start shopping around art styles and movements. It can be in a museum, a gallery, a website, or even an art school show—just start looking around and noticing what piques your interest.
Either way, get familiar with various art styles. Art may look one-off at first, but there are a lot of movements out there. Knowing the industry terms for what you like will make it easier to shop around.
Know What Affects Price
While you're doing your homework, you should get familiar with the factors that influence price. These include:
Gallery
Medium
Period
Rarity
Career stage
Primary or secondary market
---
---
For those who want to pay less up front, it's cheaper to buy on the primary market (you're the first owner) rather than the secondary market (you're buying a work being sold privately). You should also be aware of the gallery's reputation—high-end galleries can charge more than less-established ones, but not all galleries are reputable. Artists in their early period (early career) are less expensive than late career artists.
Then there's the art itself. Rarity is a big determinant of value—if you have the only version, it's worth far more than one of a thousand copies, which is why buying the original is important if you're buying fine art as an investment. Even the medium matters (hint: canvas is more expensive than paper).
Know Where to Look
Once you know what you're looking for and the factors behind the price, you're ready to start shopping around. You can buy art at:
Galleries
Auctions
Student shows
Studios
Art fairs
Online marketplaces
Learn more about how to buy art online through our guide here.
For those who are budget-minded, the best place to buy art is at end-of-semester student shows for M.F.A. candidates. If you have an art school near you, check its website—it will list any upcoming student shows. Some are on campus, while others are in galleries. Either way, it's a great way to support young artists, since the school acts as a go-between without collecting a fee.
Also, keep an eye on the calendar for annual open studios. These are basically annual open houses where artist studios (including lots of students) come together to try and make sales.
For those who want to see the maximum number of art and artists out there (hint: you should) art fairs are your best friend. If you're hunting for deals, look for smaller fish that swim in the wake of bigger fairs. You'll also see a price dip on the final day of the fair when artists are hoping to make a few last-minute sales.
Prepare Logistics in Advance
Last but not least, don't forget to prepare for the logistics of owning fine art before you buy it.
It should go without saying, but fine art is not wall art, and if you're buying fine art as an investment asset, you need it to stay as pristine as humanly possible to retain its potential resale value. Also, fine art comes with some unique logistics—like hiring a lawyer for especially pricey art to make sure the previous owner's loans are paid off. If you're treating it like an asset class, hire a lawyer to negotiate the deal like they're negotiating a real estate purchase.
You'll also need to get the work authenticated and obtain an official bill of sale. Forgeries are almost impossible to spot without training (and fake art has an astonishingly long and colorful lifespan). Also, you do not want to unwittingly buy art stolen in the Nazi era.
Oh, and art insurance is a must, especially for high-end works.
How to Buy Fine Art as an Investment (Without a High Price Bracket)
Unfortunately, figuring out how to buy fine art is often the art of getting into a millionaire's market. And here at Masterworks, we think it's time to change that. That's why we're on a mission to democratize blue-chip art investing for ordinary people, allowing our members to purchase shares in multi-million-dollar art starting at $20 per share. Ready to invest in what you love? Fill out your membership application today to learn more.
---