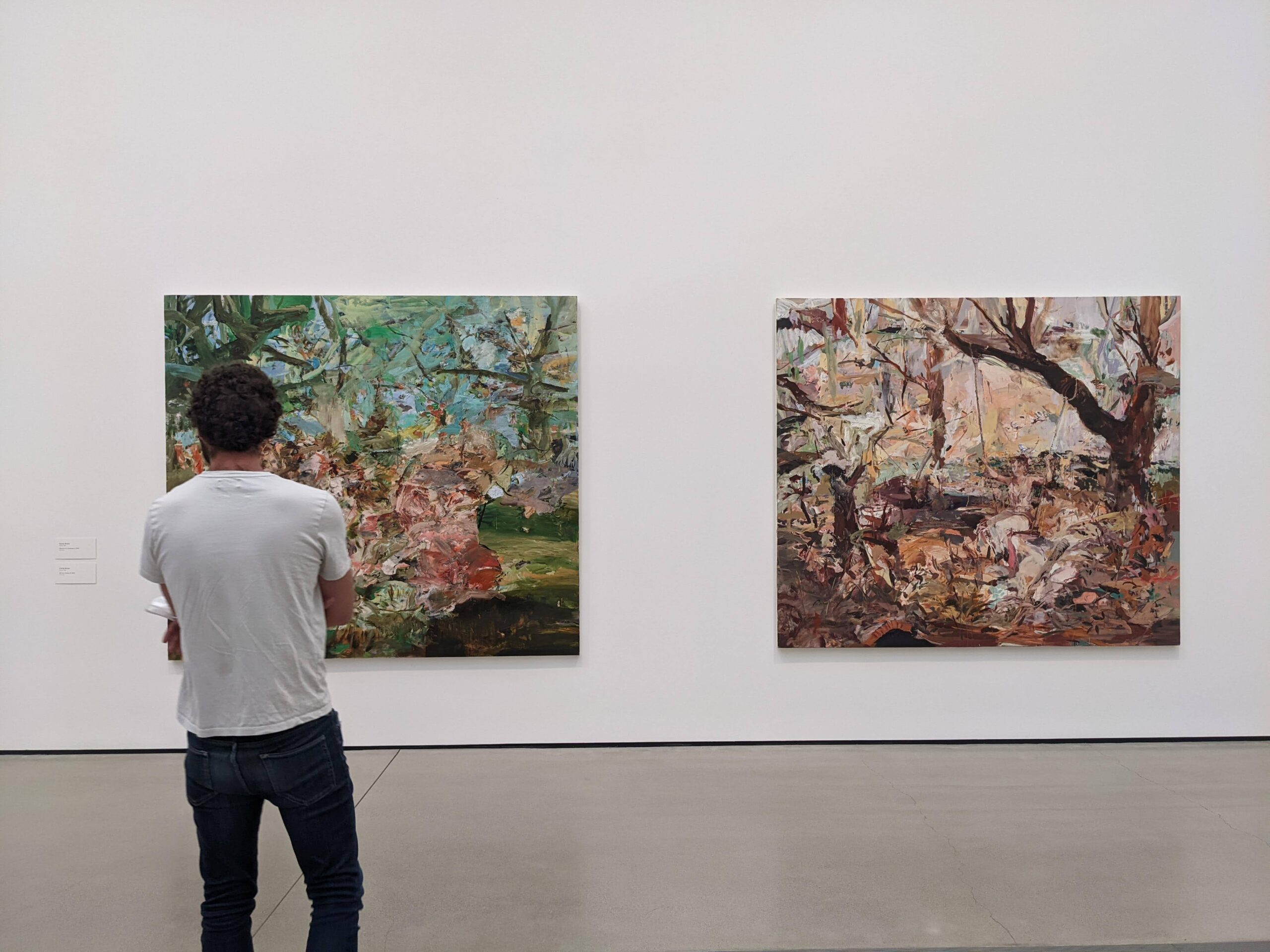 How To Buy Contemporary Art
---
Art collecting is often framed as a hobby for an heiress or an investment opportunity for a select few. In reality, record-breaking art auctions, collections worthy of a museum, and artworks that change hands at the cost of millions only represent a tiny fraction of the Contemporary Art market.
The art market offers something for every budding art collector. Regardless of your personal taste, background, or budget, here is how to start a Contemporary Art collection of your very own.
Understand the Contemporary Art Market
The Contemporary Art market is flooded with new artworks every year. As a new collector, you will most likely be purchasing in the primary stage of the market, meaning directly from the artist or a representative of the artist.
Usually, the price of an artwork bought in the primary market sets the standards of the value for the artist. So, as a primary buyer, you could be considered a market maker. Some contemporary artists are just beginning to establish themselves in the secondary market, where the resale of works occurs.
Keep in mind that the contemporary art market has a lot of factors that go into the valuation and ease of buying your own piece. Provenance, association with certain collectors or critics, and representation are just a few factors to consider.
Make a Plan for Purchasing
Like any major financial decision, there should be a considerate amount of pre-planning before you buy your own artwork. You need to know what you want to buy and have a budget in mind.
Do some research on different styles that appeal to you for your own collection. If you're going to buy a piece of art, you might as well like it! Are you more into abstract, conceptual, minimalism, pop art, or photography? Whatever it is, leaning into the artists that work in that category and seeing what they have available for sale would be the first step.
From there, you can make judgments on which artists you like and what style of their artwork you are more drawn to. Along with this, you can gauge the prices already set for these different artists and have a better idea of what you can buy with the budget you are working with. If you follow this line, you will be able to start understanding what your personal taste is as well as the correlation between the artists and market prices.
The Different Kinds of Contemporary Art
There are varying types of contemporary artists. A simple way of approaching Contemporary Art is to differentiate them by their status and experience in the market. These definitions will help you find artists and art that works best for your budget.
Emerging Artists
An emerging artist is someone who is in the early stage of their career. They may have just caught the eye of an art critic or a gallery, but they have not yet established a solid reputation as of yet.
These artists will be on the more affordable side, given that their markets are not established yet, so the pricing is set off what someone is willing to pay.
Established Artists
An emerging artist is one that has created an independent body of work over a number of years and who has received regional or national recognition through publication or public presentation of their work.
A mid-career artist that has had a significant number of solo exhibitions at some significant galleries and museums will have their art priced higher than an emerging artist.
Blue-Chip Artists
These are artists who have an extensive body of work and have reached a level of achievement of sustaining an internationally recognized contribution to the art world.
The pricing on a blue chip artwork is very expensive because their work's value has been decided through consistent years of sales and confirmed at auction.
Where To Buy Contemporary Art
Online
Purchasing Contemporary Art online can be a seamless and rewarding process, but it's important to look at a few factors — such as confirming the legitimacy of the website and platform and the authenticity of the artwork before you buy.
Although there have been many skeptics of buying art online in the past, the rise in popularity of online art platforms has made the process of collecting art far less painstaking.
Individuals have noted increased pricing transparency, variety, and efficiency as major pros of purchasing contemporary art online. In addition to this, many have expressed how the ability to purchase works through these digital spheres has encouraged them to buy works by artists outside their country or region.
When buying art online, it opens the threshold and options to look at and research. You can browse sites and marketplaces from all over the world and discover something entirely new.
Visit An Art Fair
If the thought of walking into an art gallery or buying art online seems overwhelming, an art fair is a more noncommittal and curated way to see what art is available for art collectors on a budget. One great introductory fair is the Affordable Art Fair, which is held in locations all across America, Asia, and Europe. If you can't make a fair, then local farmers' markets or city-organized art fairs are a great way to start.
An art fair is a great way to meet the artist personally and to delve into a deeper understanding of the art and the artist's mission. This type of networking can help you develop relationships with the artists, as well as the dealers and galleries presenting.
These are an open marketplace where you can browse at your leisure; just remember to be open. Having an open mind is the best way to take advantage of the opportunities an art fair can offer. This could mean asking questions or trying something new.
The other benefit of buying from an art fair is that you are supporting an artist directly. Most of these artists, especially on the more affordable side, don't have as much recognition and attention, so supporting a small business is a great way to build relationships and help the artist gain a network and following.
Auction
Another way of purchasing Contemporary Art is through a traditional auction setting. Now this will vary greatly on your budget. Most major auction houses only curate the sales with artists that are either established or blue chip.
Regardless, an auction is a great way to see what is in fashion in the art market currently. If you're serious about purchasing from an auction, it's recommended to browse the auction catalogs beforehand to get a clear idea of the estimated pricing and what art is available in the sale. A pro tip is to look at contemporary day sales, where you can find works by many of the same artists in the evening sale at a fraction of the price.
Fractionalized Art Ownership
New models of buying art are emerging with the concept of fractional ownership. This means that there is a group of collectors all owning shares of a particular artwork, either for pleasure or as an investment.
We here at Masterworks are actually the leading fractional ownership platform for art and were the first to bring the concept to fruition. Having acquired over 134 paintings, we have a strong finger on the pulse of the art world. We work specifically with artists of the blue-chip variety- but fret not about that price tag!
With shares priced at $20 per share, being a part owner of art is easier than ever! This is an affordable route for anyone interested in starting their collection or wanting to try their hand at art investing.
---